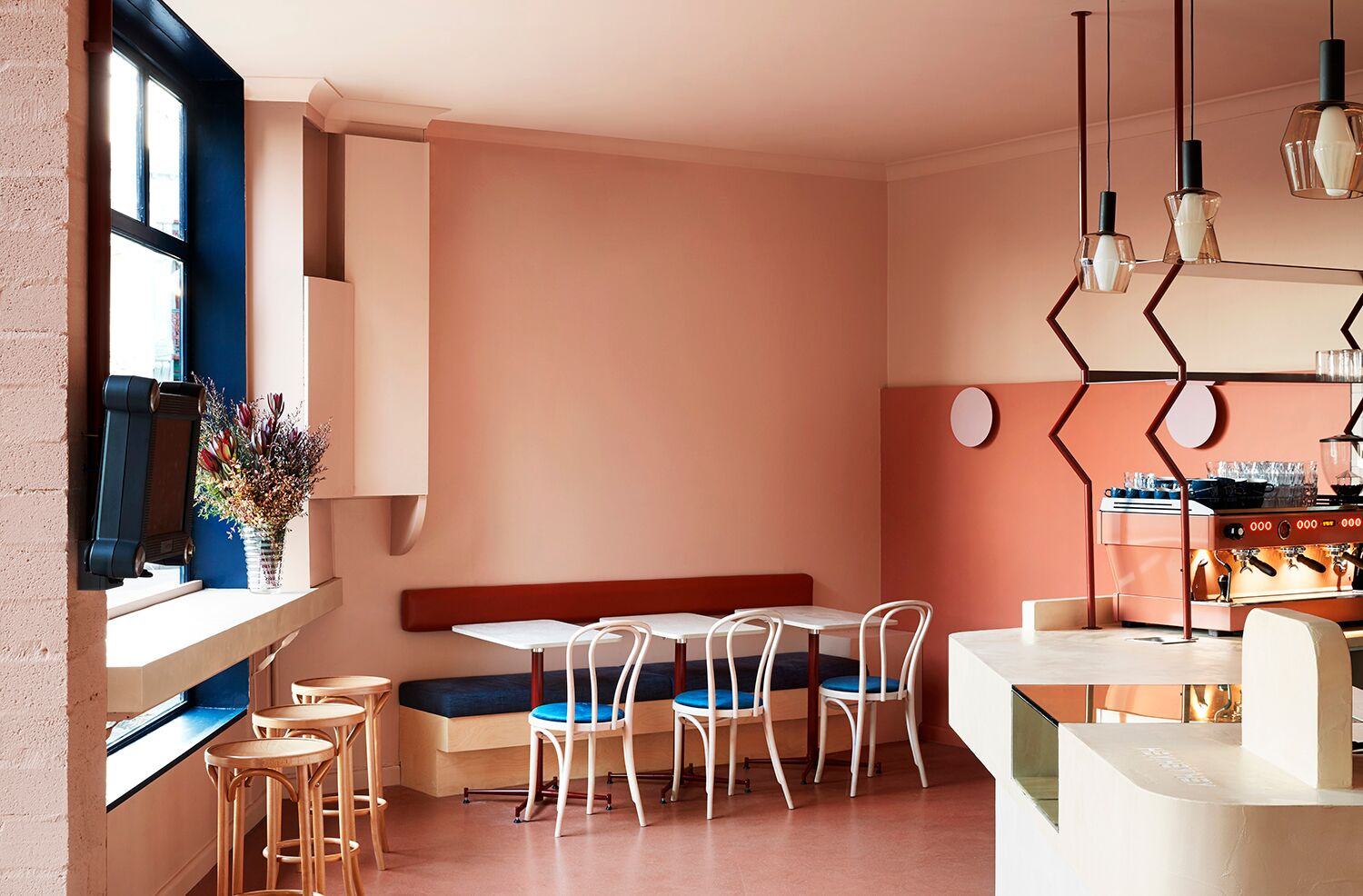 Incredible Interior Cafe at Fat Albert
The incredible interior cafe has tones blend with rich terracotta, rouge and navy accents, layered through paint applications, textural finishes and unexpected geometric elements.
When one first approaches the cafe, the design peach and navy exterior immediately pops with active colour through eclectic, though considered, furniture selection and placement. A tiled communal table and scattered smaller tables make up for the tiny 50sqm internal space in the cafe, where patrons are surrounded by shrubbery and glimpses of the ocean.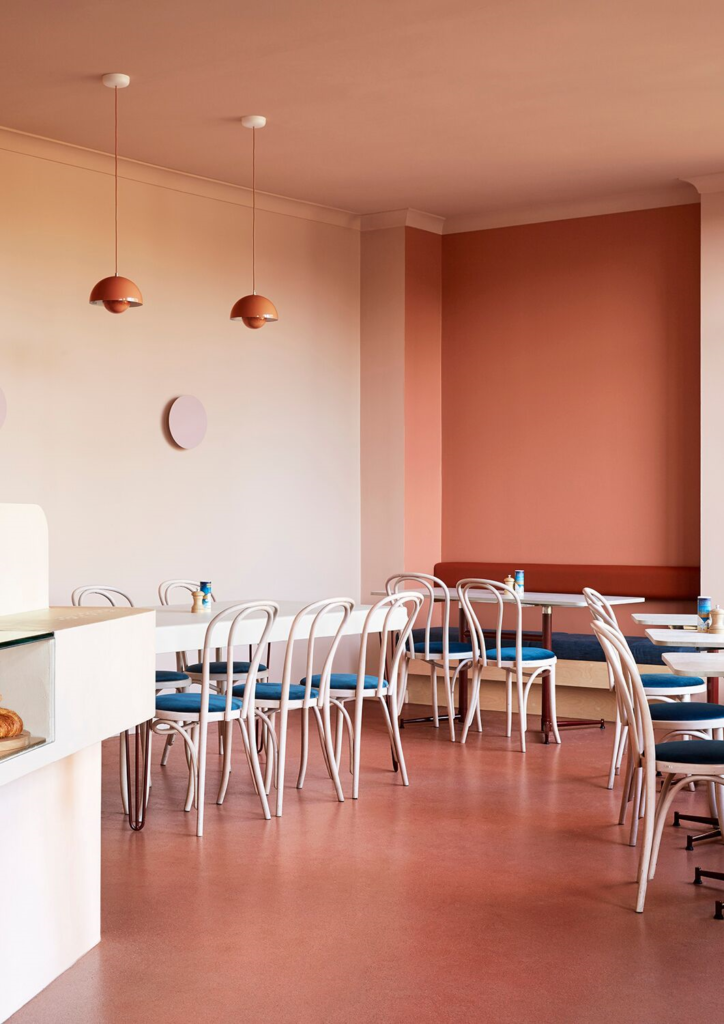 The central counter – an invitingly tactile, concrete-rendered sculptural element – is a true workhorse. Its size allows room for staff to work while customers congregate and engage with inset messaging, just for a bit of fun: "Hey Hey Hey"! The counter's curving form is pointedly juxtaposed with the zig-zagging custom-designed shelving unit and the unusual pentagonal floorplate.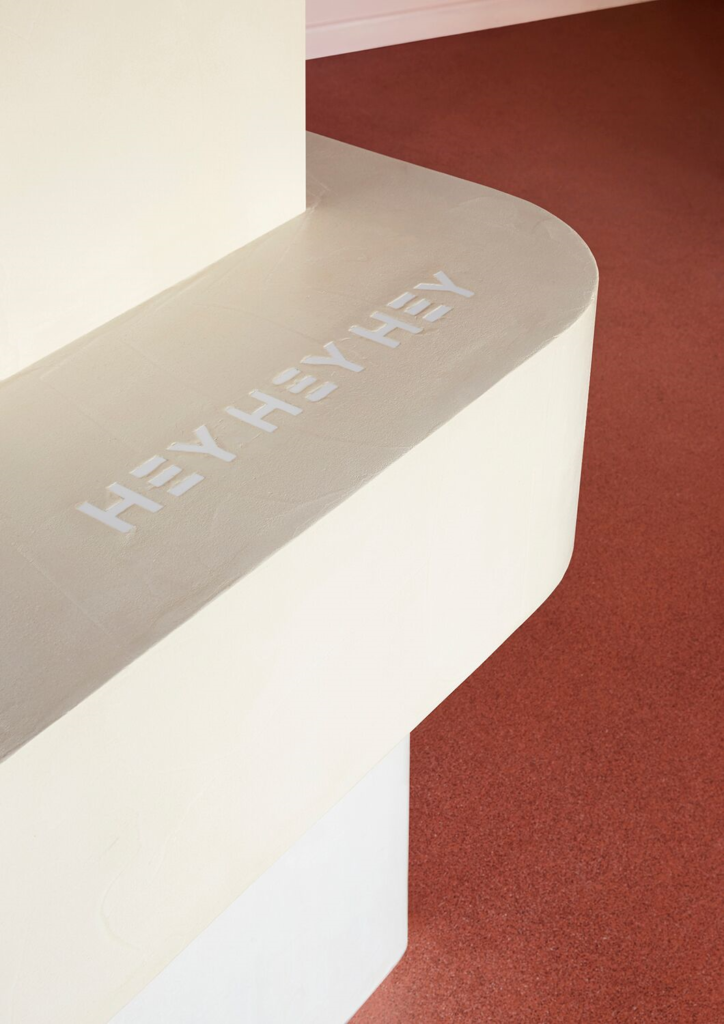 The flooring pegs back the luxury of velvet upholstery, classic bentwoods and smoky glass lights. The springy vinyl has a running-track feel and creates a utilitarian aspect perfectly suited to a relaxed day-time haunt – and the practicalities of cleaning up.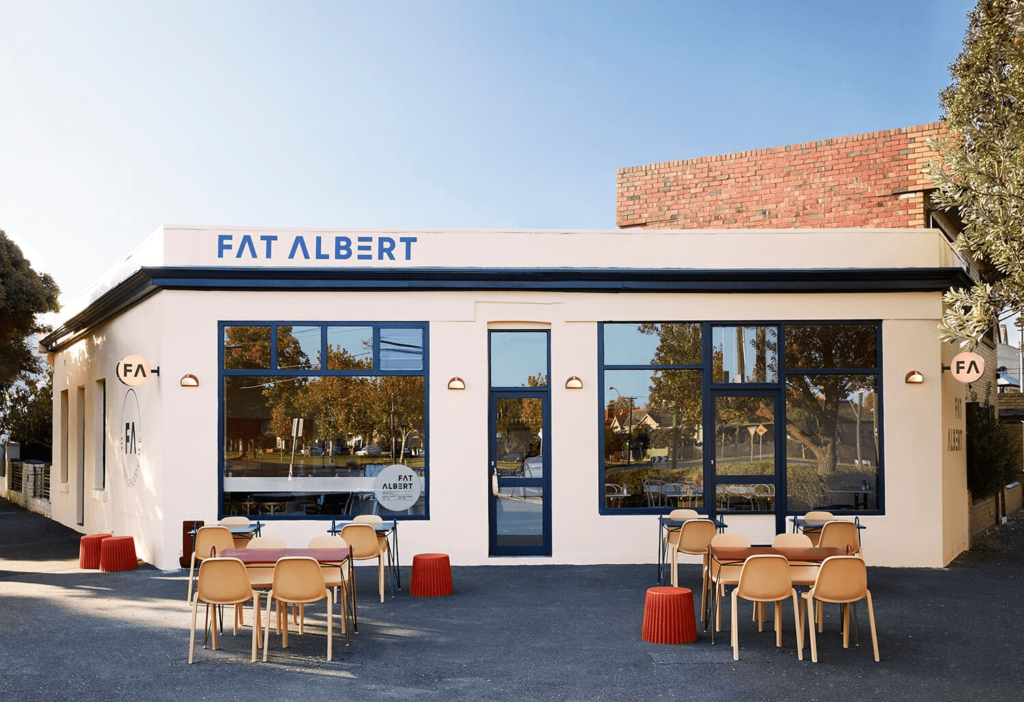 The peach and terracotta hues create the central design theme throughout, from the walls and floor to the tables, lampshades and even the espresso machine. The small touches of navy on window frames, staff uniforms and ceramics offer a beautiful contrast. The space is surprisingly roomy inside and this all down to the ingenious interior cafe design by the team at Harrison Interiors.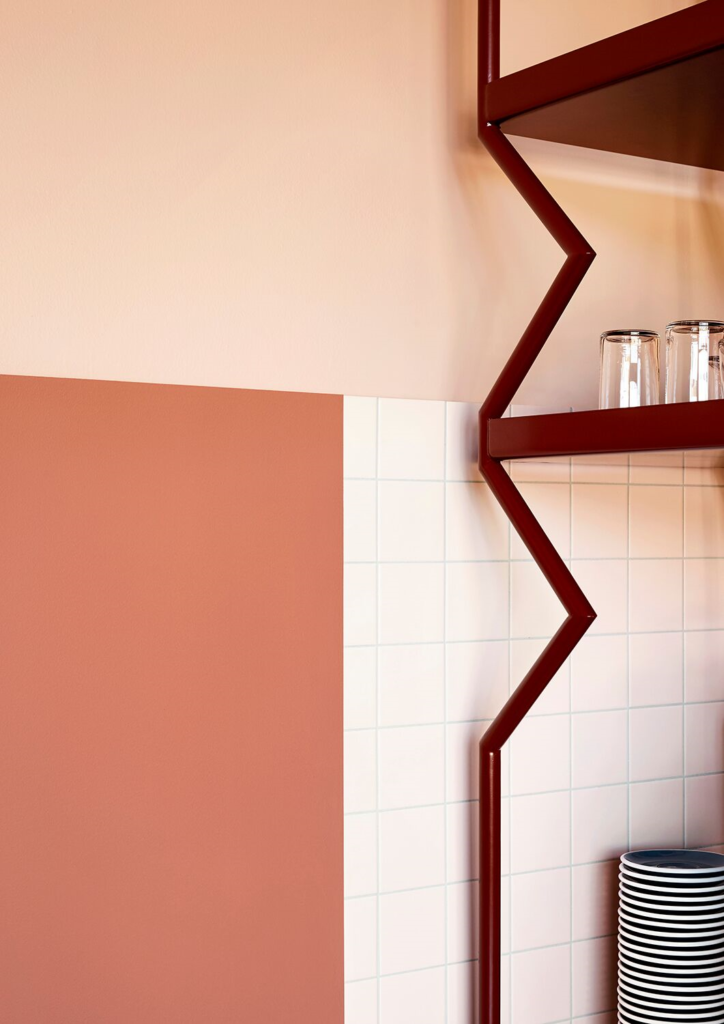 Stunning light pours in from windows looking onto a heated outdoor seating area flooded with families and their dogs on the weekend.  This spot is sure to be featured extensively on Instagram throughout the summer as locals and tourists alike flock to the café with their canine companions.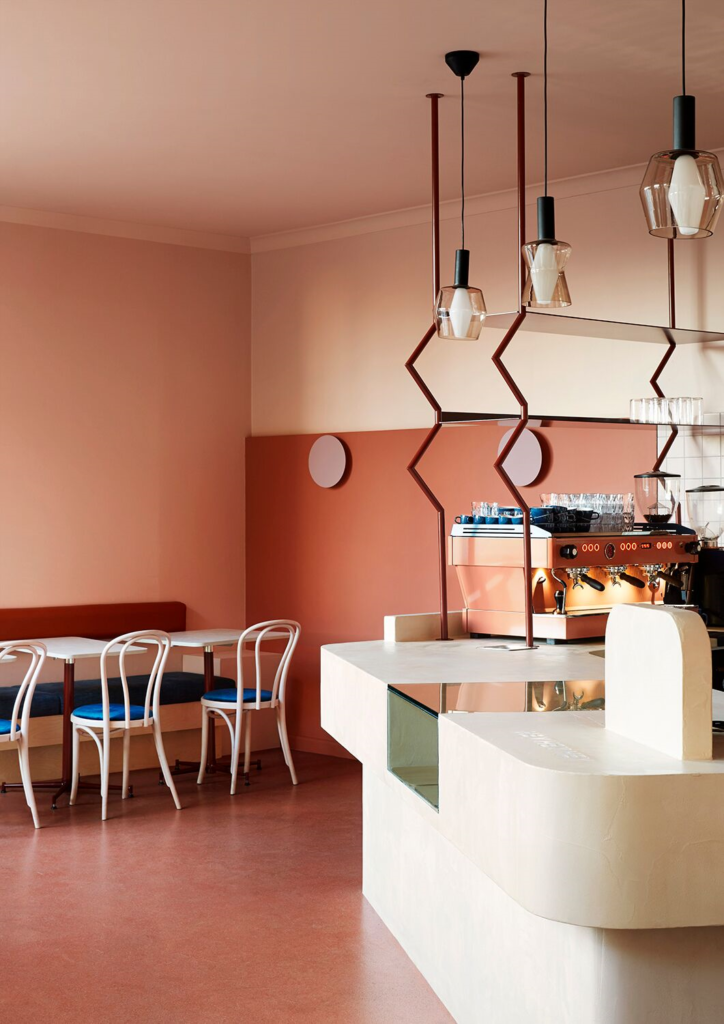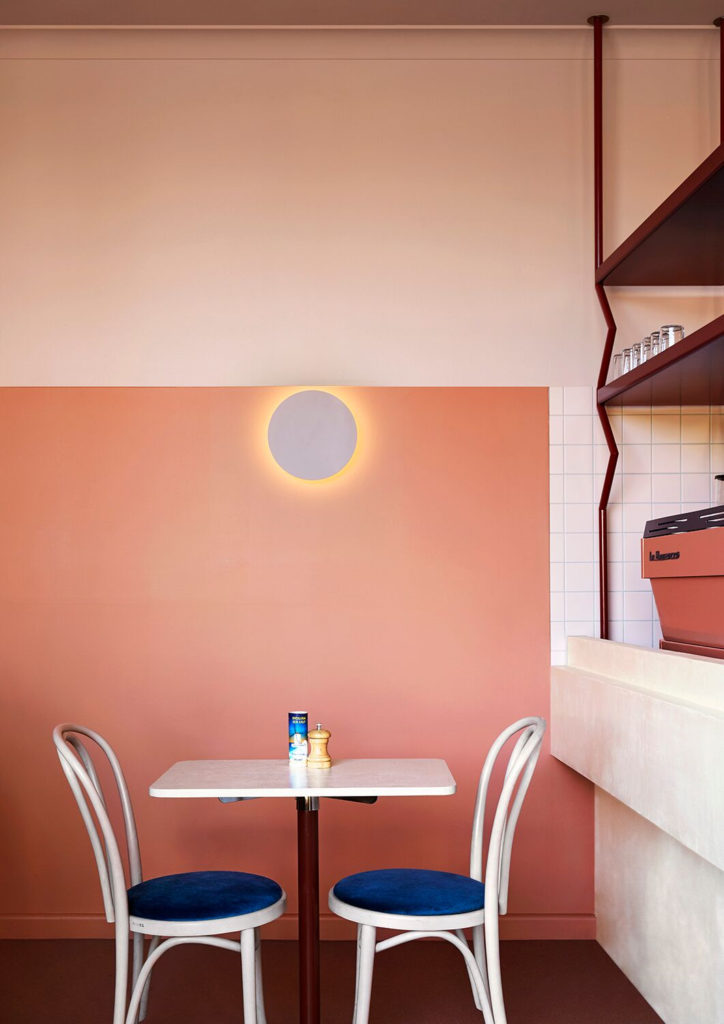 The menu offering is a quirky take on Japanese food and Fat Albert's owners, chef and staff are the kinds of creative personalities that bring real joy to the hospitality experience. Their presence is the final touch in creating a light-hearted and super-genuine interior atmosphere.
Source:https://thelocalproject.com.au/fat-albert-by-harrison-interiors-local-australian-interiors-melbourne/