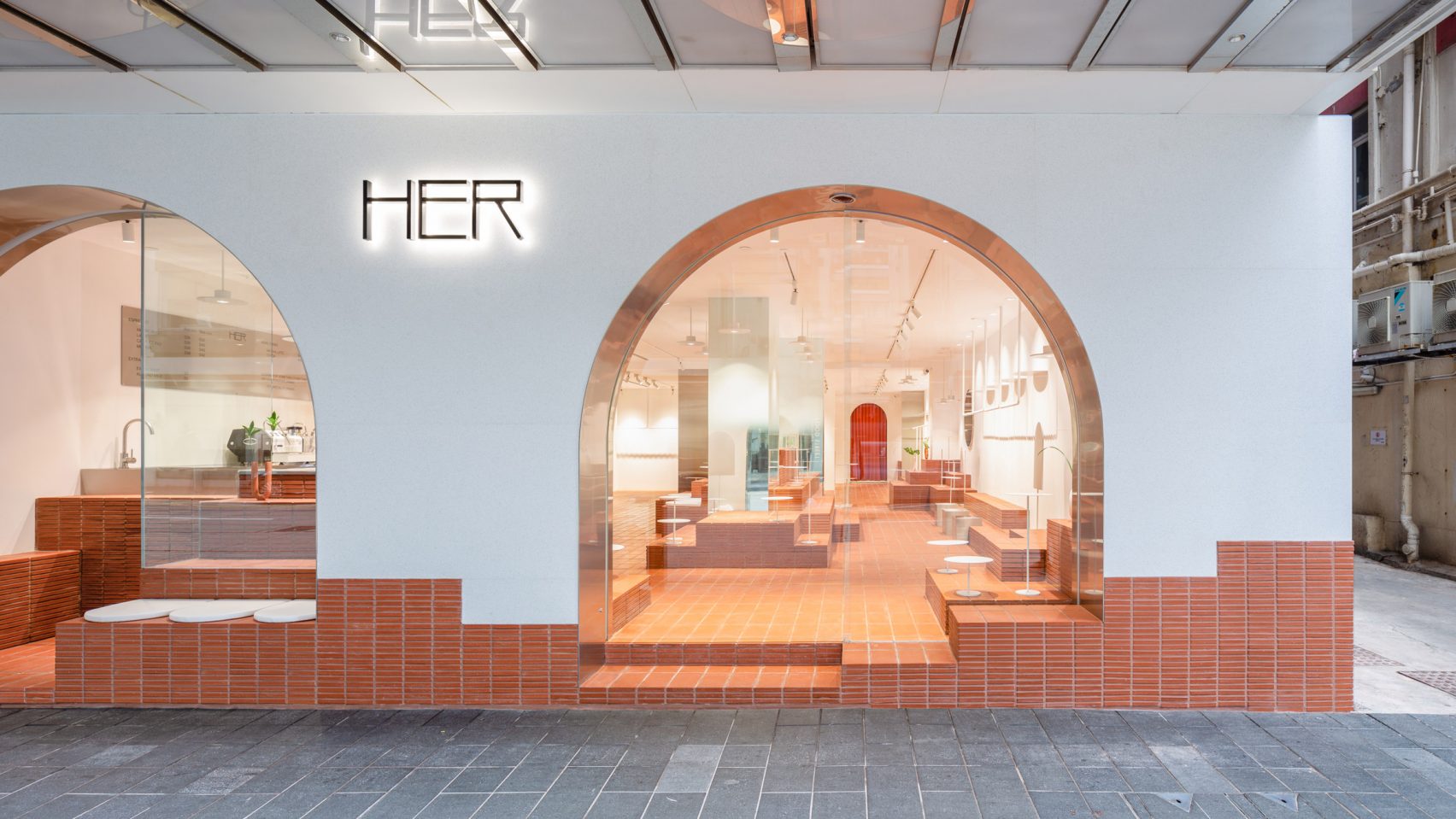 Interior Design Cafe HER Hong Kong
Architecture
,
Art
,
Artist
,
Decor
,
Design
,
Designer
,
Furniture Design
,
Hospitality
,
Interior
,
interior design
,
Interior Design Cafe
,
Restaurant
Situated in the center of hong kong's fashion district, CLAP studio has taken inspiration from mars to form the interior design cafe of 'HER'. with its mountainous landscape of terracotta, the project is based on the notion of creating a place that transports customers to a 'new planet'. conceived for stylist hilary tsui, the scheme combines gastronomy with the latest in fashion in an atmosphere that intends to make shopping at HER a 'space trip experience'
after working closely with the client, hilary tsui, the design team established three key points for the interior of HER cafe: femininity, purity and strength. from this, they imagined the place as a sinuous landscape, with impressive mountains and pure materials, all together as a new space yet to be discovered like planet mars. The goal CLAP Studio with HER is to transport the user to a new planet and for this, we designed an entire experience with the interior.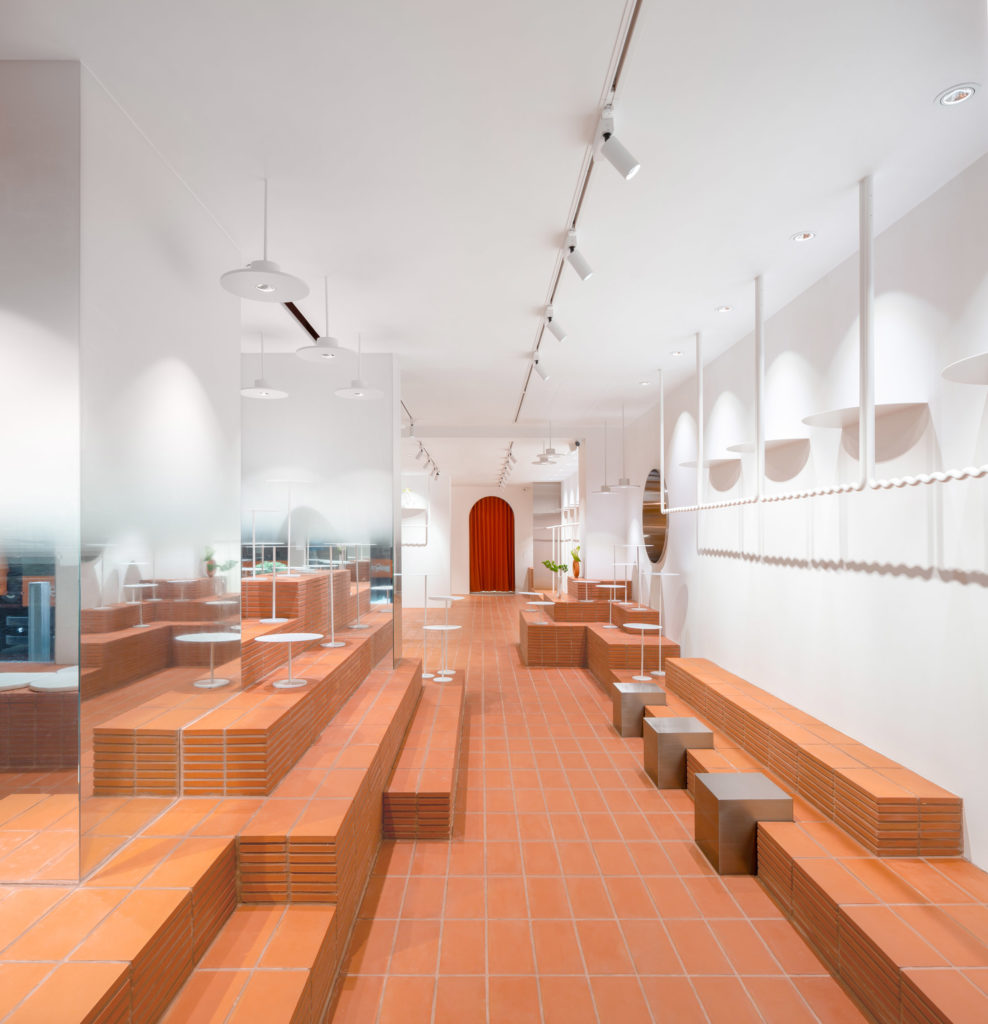 the otherworldly concept begins at the façade of HER cafe, as two aluminium arches give a glimpse of the interior while also inviting customers inside. the two entrances denote different functions – one for the takeaway cafe, and the other for the fashion store itself. once inside, customers are met by the terracotta floors and stacked terracotta displays, which can be used both for products or for sitting. in line with the 'new planet' notion, the reddish color of the material resembles the surface of mars.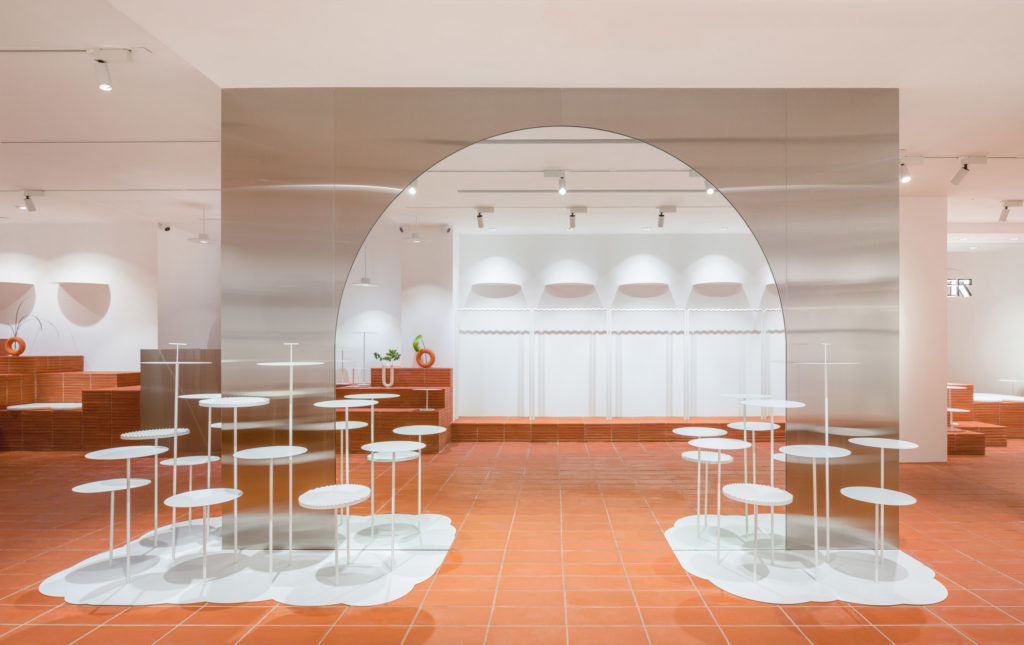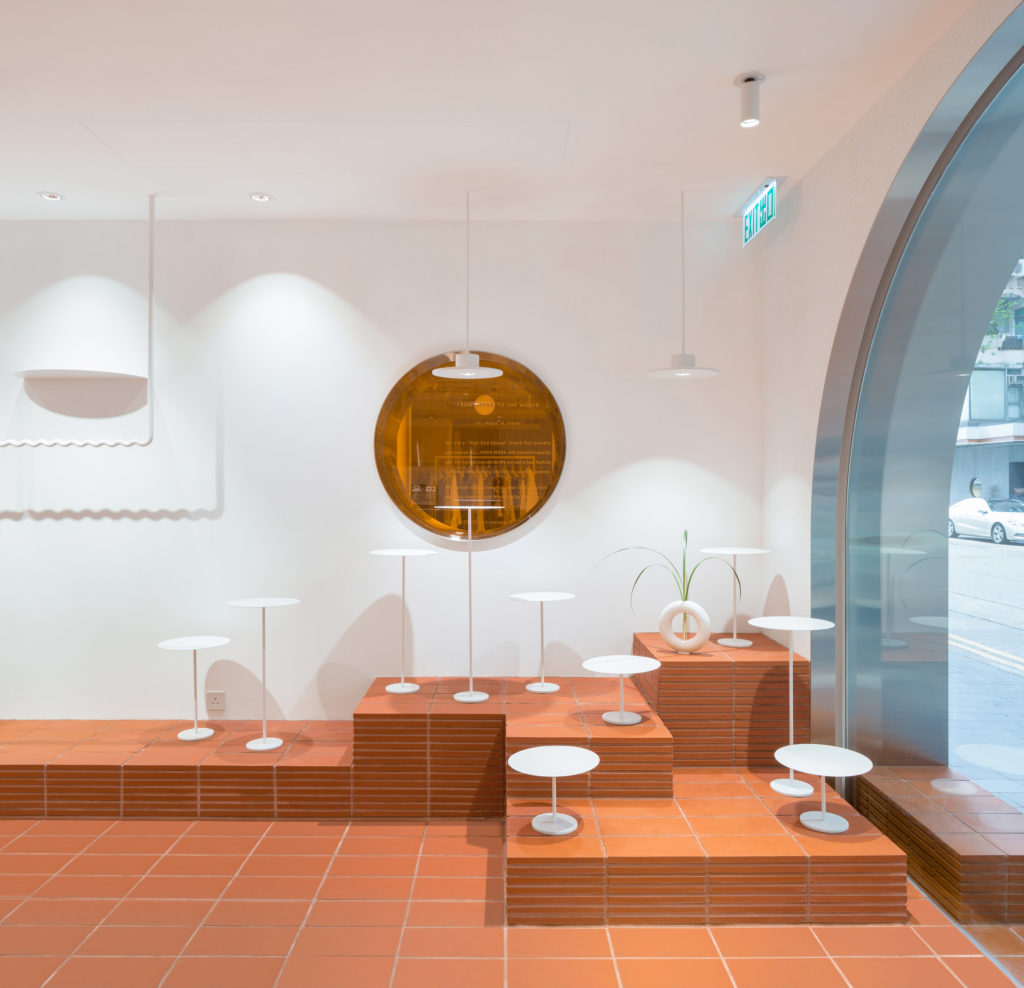 in contrast to the red terracotta, the walls and ceilings are painted in white, only punctuated by orange circle windows, which evoke a space travel aesthetic. the silver aluminium continues from the façade into the interior, with elements such as the cafe bar and sales desk. and to round off the 'space trip experience', when customers leave the store, they receive their purchases vacuum packed – just like space food.
Source:https://www.designboom.com/architecture/clap-studio-fashion-cafe-her-landing-on-a-new-planet-hong-kong-07-17-2019/