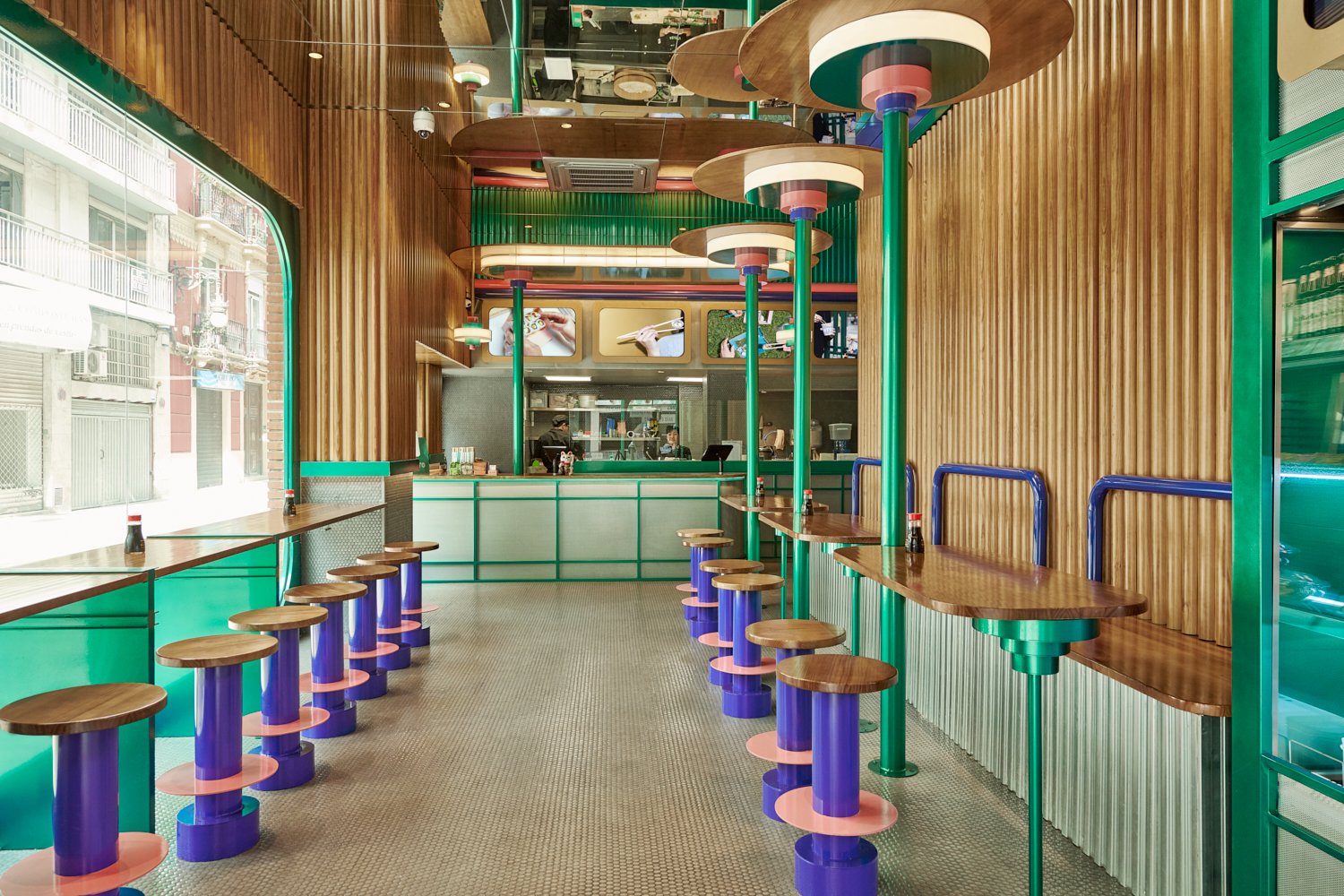 Japanese Restaurant Kento Spain
Architecture
,
Art
,
Artist
,
Decor
,
Design
,
Designer
,
Furniture Design
,
Hospitality
,
Interior
,
interior design
,
Interior Design Cafe
,
Restaurant
masquespacio brings its geometric and colorful aesthetic to yet another Japanese restaurant tucked away in the streets of valencia, spain. Valencian's, studio Spain-based Masquespacio was established by interior designer Ana Milena Hernández Palacios and marketing manager Christophe Penasse in 2010.recently completed its third venue for kento shop, a spanish chain specialized in japanese take-away and sushi. the designer's signature bold color palette and retro vibe shine through the 100 sqm (1076 sqft) of their biggest kento shop until now.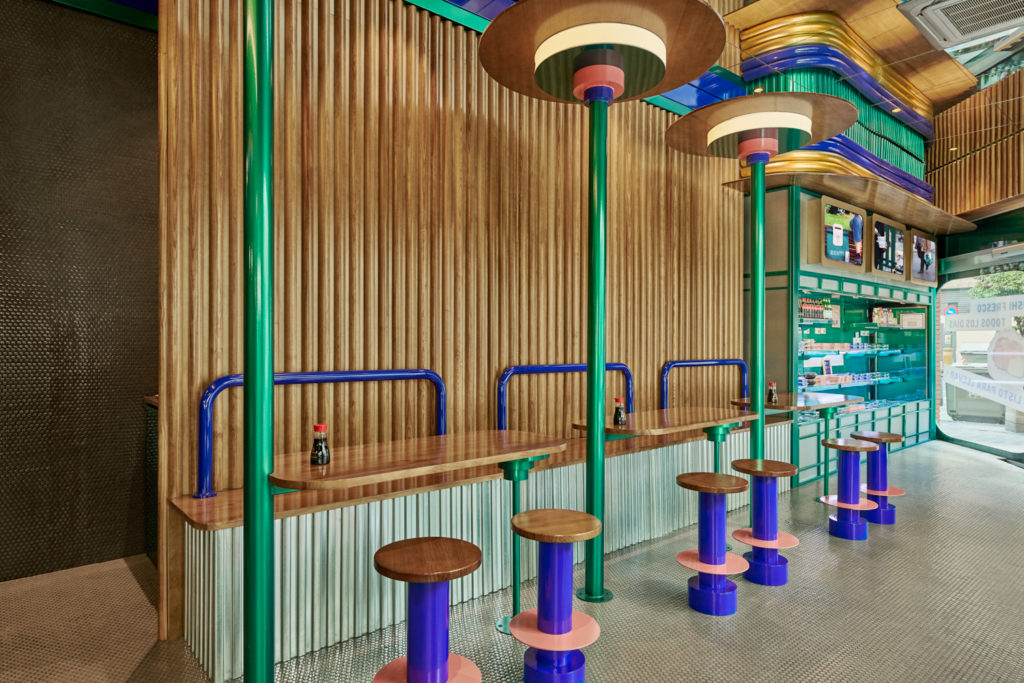 the spanish designers kept the existing high ceiling and completely glazed shop window as part of the concept and added vivid elements to complement the space. a mirror was placed in the ceiling to give the illusion of an endless boundary when looking up, and most of the tables have been oriented towards the exterior, offering the diners an entertaining street view.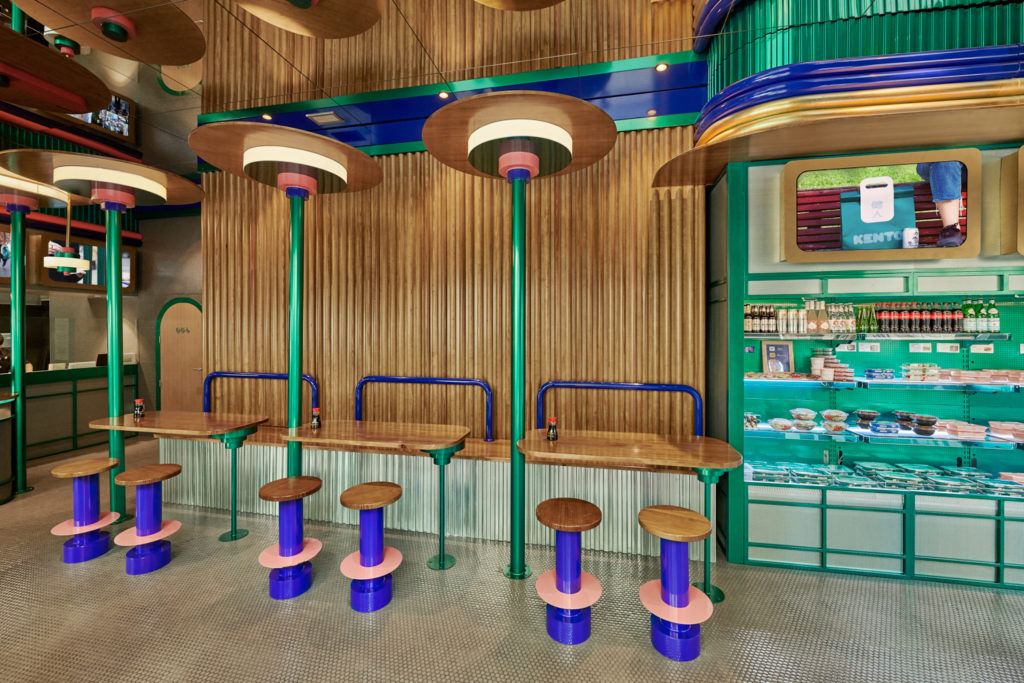 the material palette includes a reflective neutral penny mosaic tile for the floors and lower parts of the wall, that add a pleasing contrast to the bright hues around. the semicircular wood strips on the walls remind customers of bamboo, adding a touch of warmth to the interior. the furniture and lighting are clad with the brand's strong colors of electric blue, a muted salmon and an intense seaweed green. to tie the design together with the japanese fresh food concept, the food counter features a light wooden ceiling imitating the traditional japanese roadside food stands.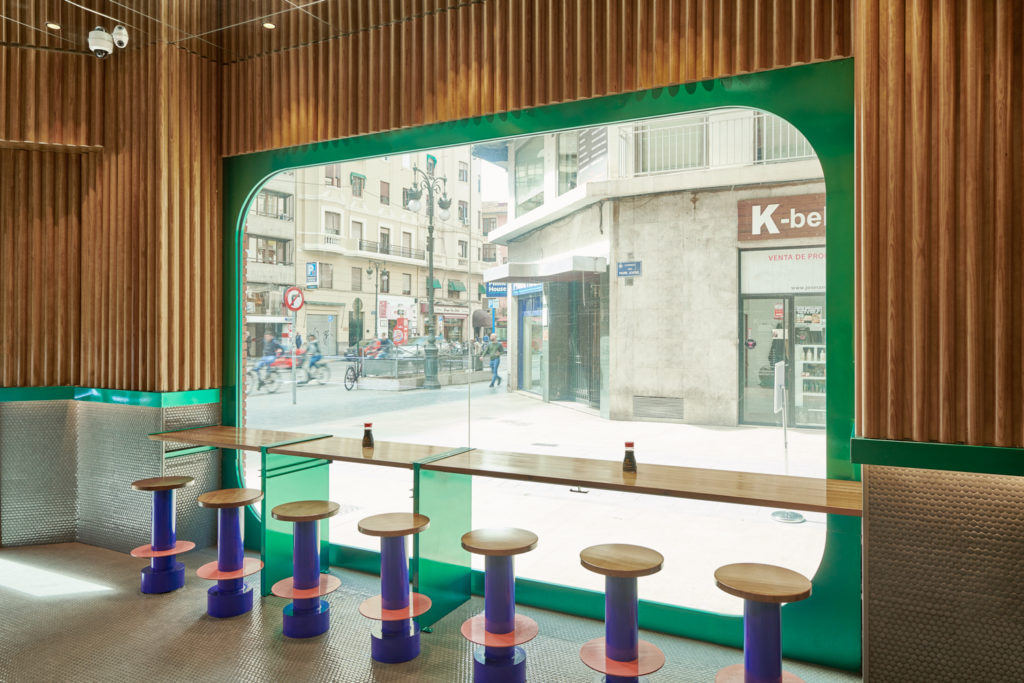 the studio is known for designing chromatic interiors for restaurants and hotels, creating their own lighting and furniture pieces. because of founders ana milena hernandez palacios and christophe penasse's backgrounds, interior design and marketing, their design studio creates interior projects that reflect each client's brand. their unique approach results in fresh, innovative projects that stand out in the spanish hospitality scene. designboom previously featured another of masquespacio's kento shops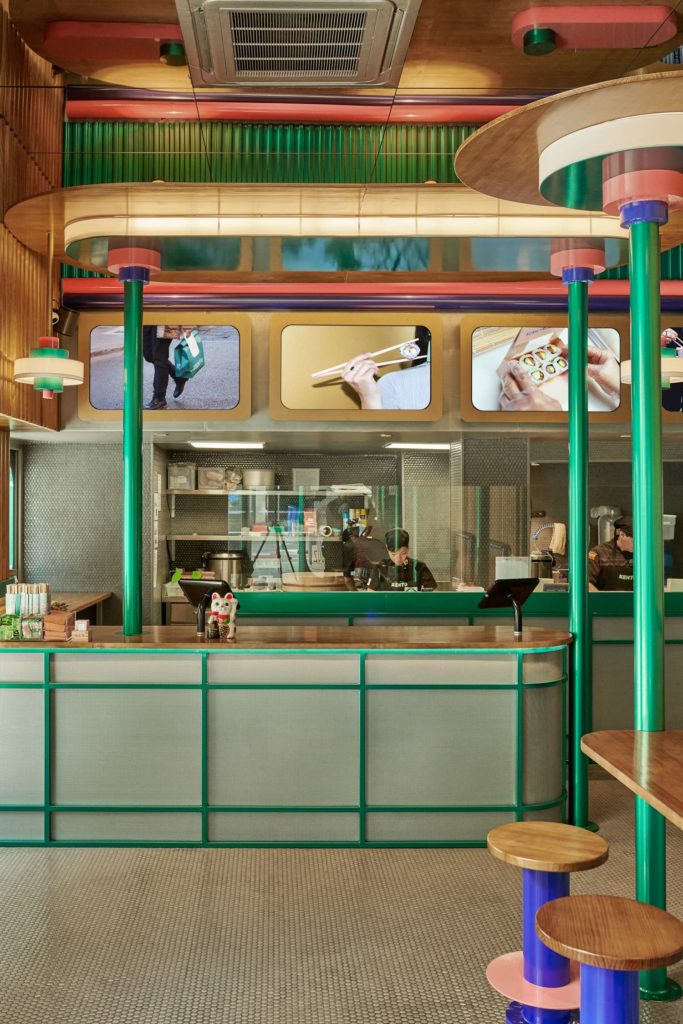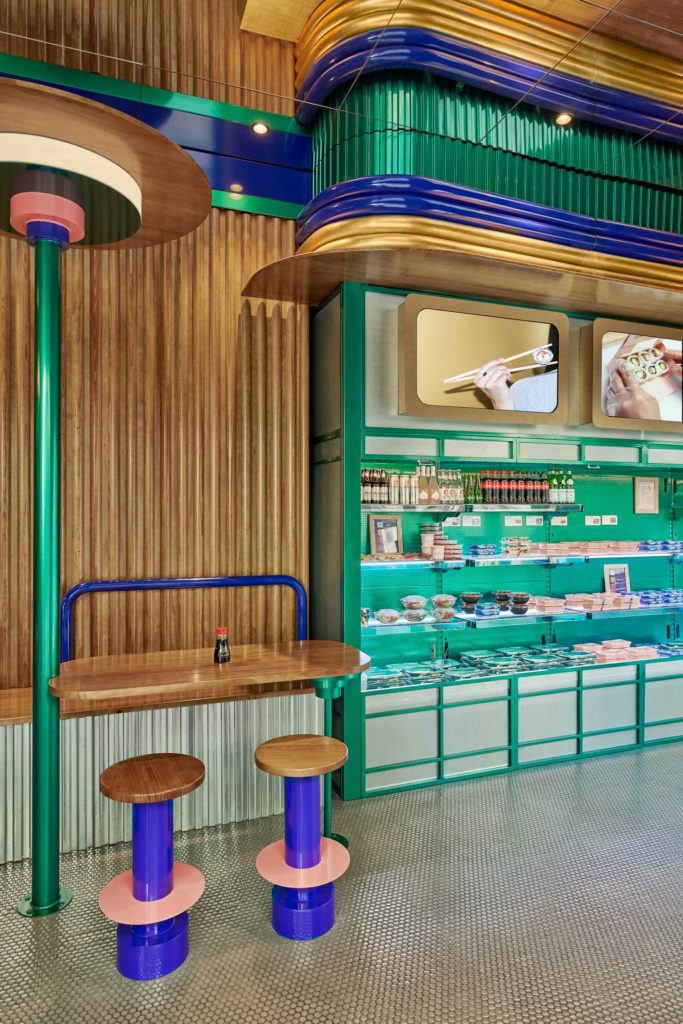 Source:https://www.designboom.com/design/masquespacio-kento-shop-japanese-restaurant-valencia-spain-05-20-2019/