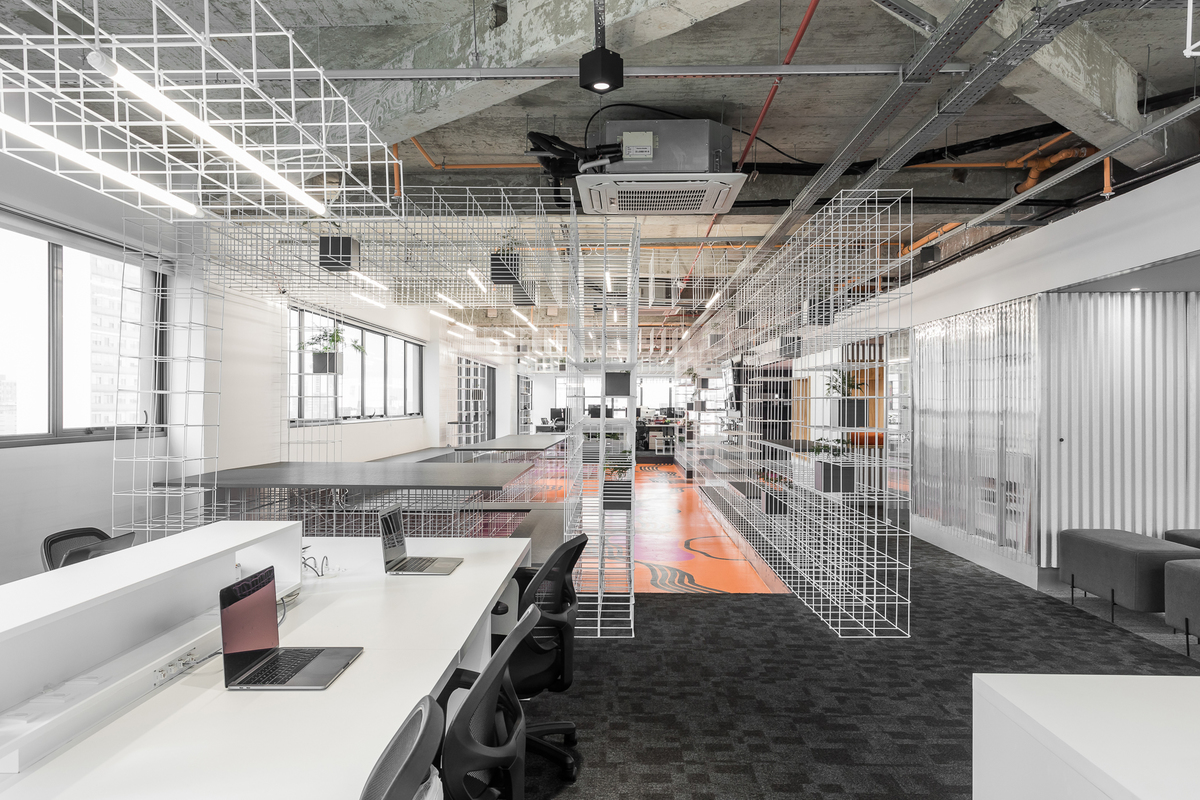 Office Workplace For Creative Agency in Brazil
Architecture
,
Art
,
Artist
,
Decor
,
Design
,
Designer
,
Furniture Design
,
Hospitality
,
Industrial Design
,
Interior
,
interior design
,
office
,
Restaurant
,
Workspace
Numa arquitetos and Juliano Monteiro Studio collaborated to design the office workplace for creative agencies Master and So What located in Curitiba, Brazil. To encourage and to establish multiple experiences of collaborative work, promoting the development of communication and new ideas. That is the design premise for the new office of two communication agencies: Master and So What.
The association of enclosed rooms to the core of the space contrasts with free workplace along its perimeter, creating an open space that encourages connection and encounter between people besides offering natural light and visuals of the city.
Most of the furniture, designed exclusively for the agencies, reinforces the focus on dynamic communication. Side cabinets serve as seat for quick talks, stools can be moved for informal meetings or, in association with the cabinets, become a stand for presentations. At the café, an extensive steel framework scattered through the space allows for receiving dozens of people in meetings, celebrations and events.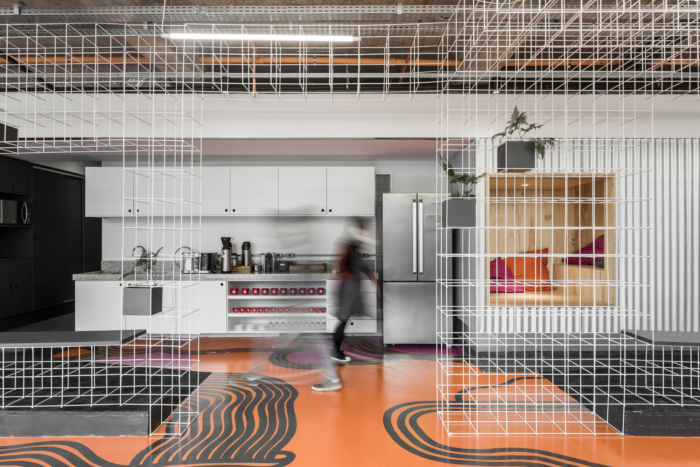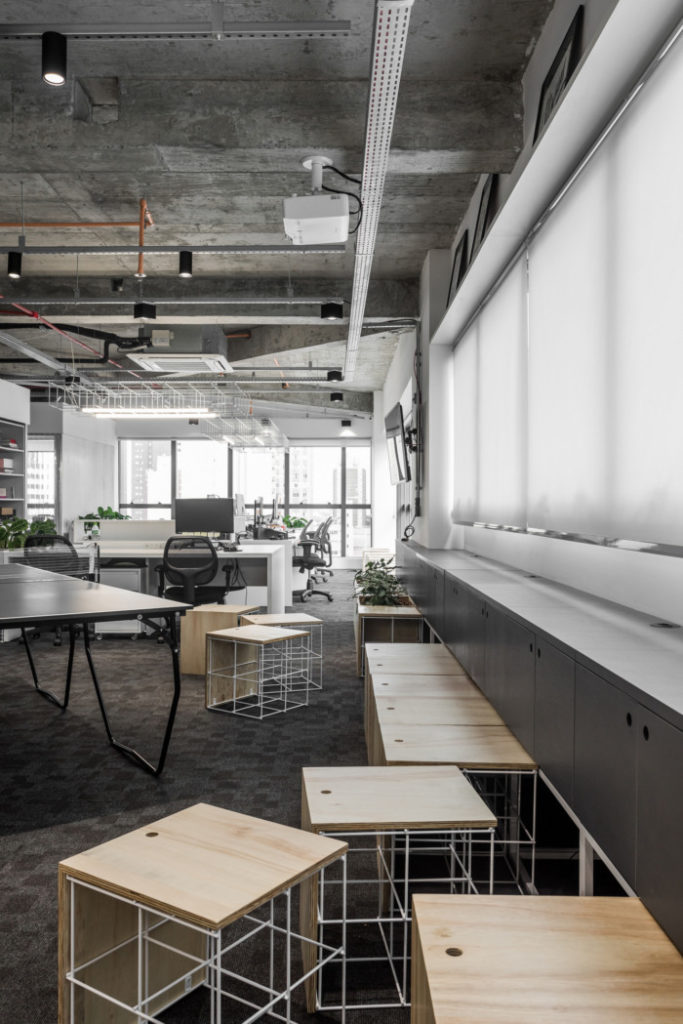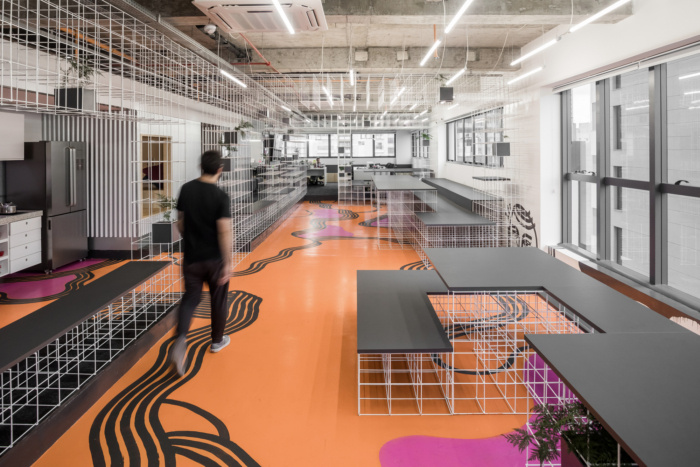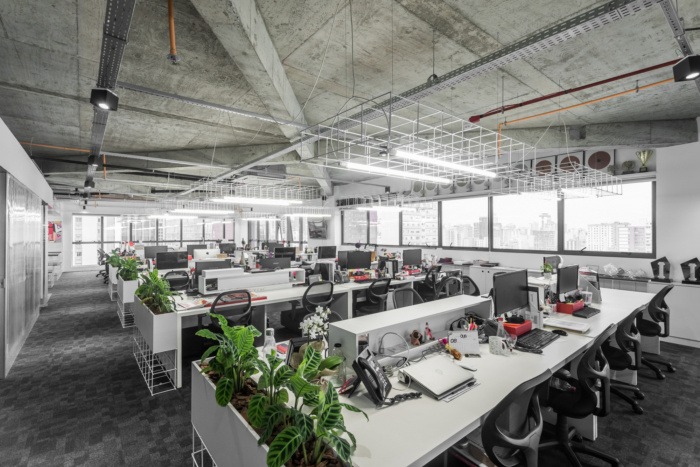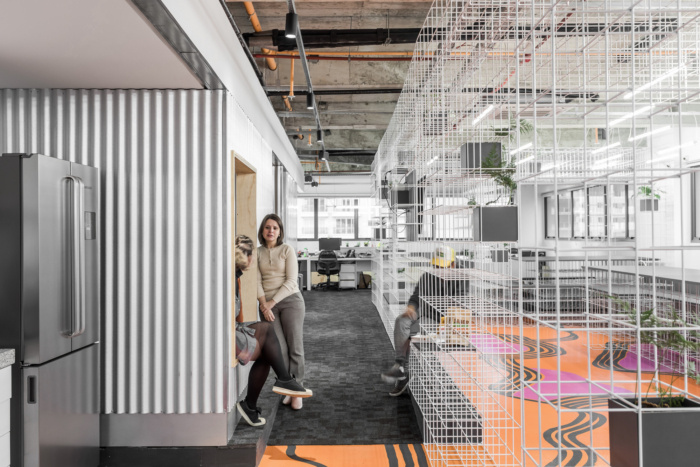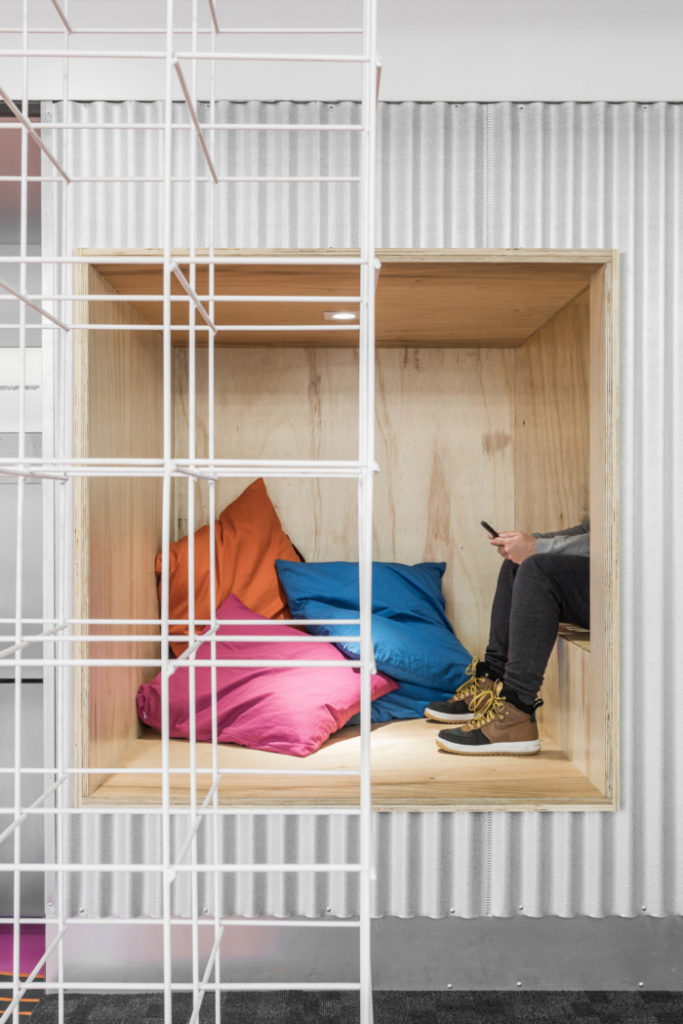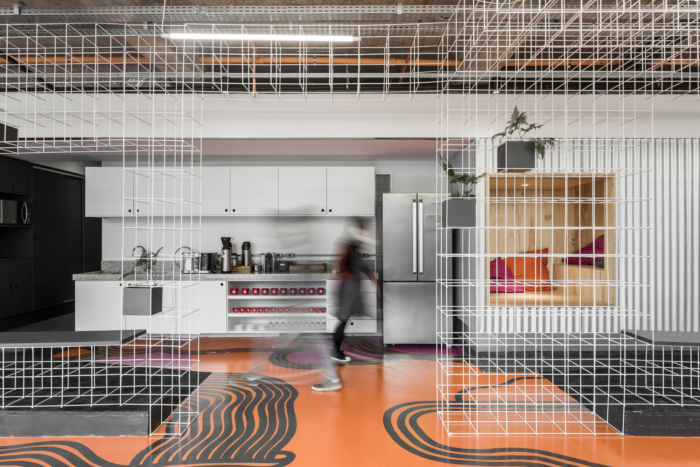 To fulfill the specific needs of the office workplace project and the contrast of two agencies with their particular focus – both in a process of constant innovation – many custom solutions were adopted, from the design of the light fixtures to the detail of the wall partitions, establishing a strong visual identity for the latter.
The materiality of the finishes and the fabrication process of the furniture, wall partitions and finishing were creatively taken as an important process of revisiting elements of common use, yet, combined in a sophisticated way and with high-level detail, elevating their representation of quality.
Source:https://retaildesignblog.net/2019/03/04/master-and-so-what-offices-by-numa-arquitetos-juliano-monteiro-studio/