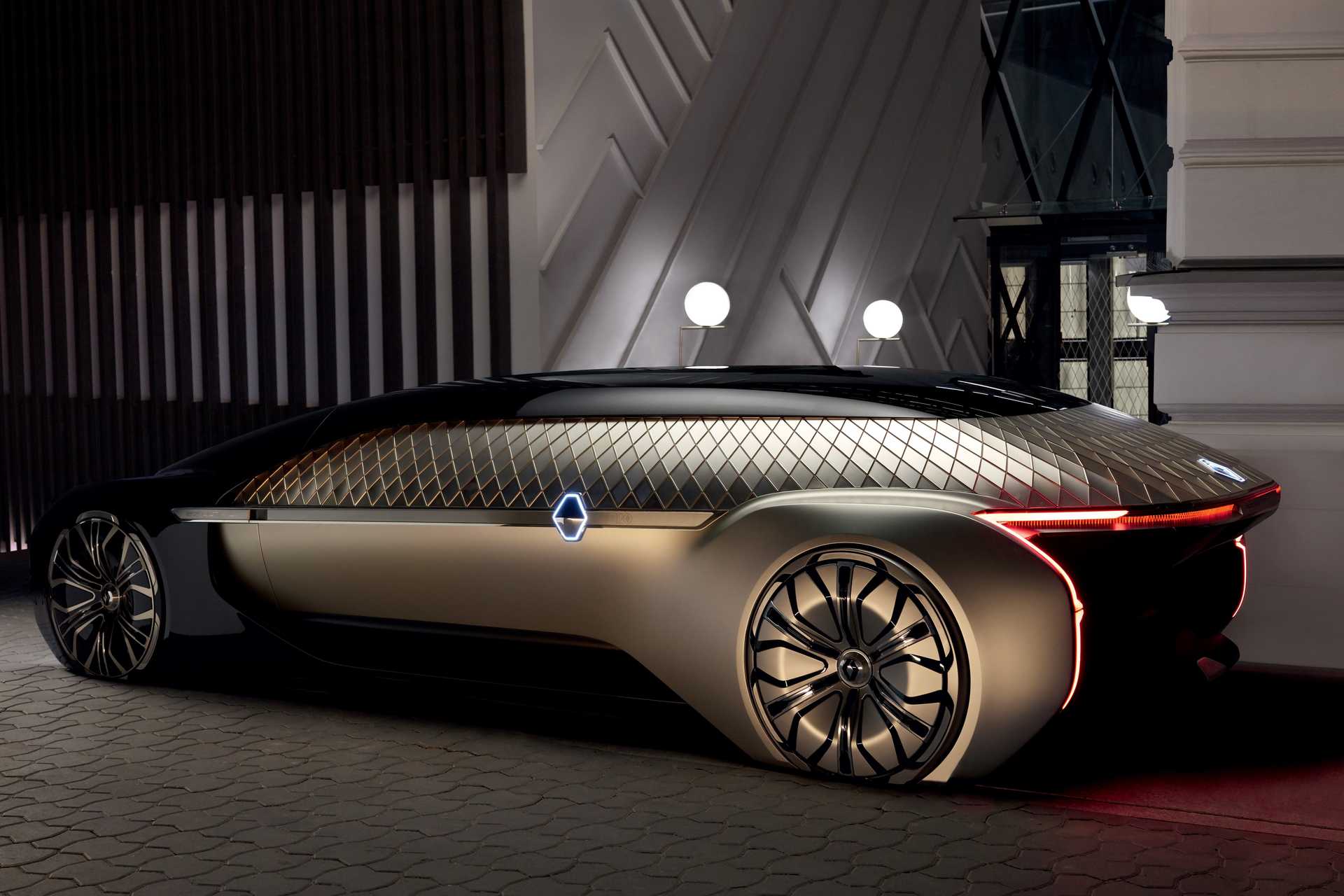 Renault EZ-ultimo
French car company renault has revealed a new self-driving concept called the EZ-ultimo, expanding on its all-electric EZ family of future concept vehicles including the EZ-go robot taxi. renault envisions its new concept car as a real 'mobile lounge' and an upscale ride hailing for all, on demand, for an hour, or a day.
debuted during the 2018 paris motor show, the robotic EV concept offers a 'premium travel experience' dressed in noble materials such as wood, marble and leather. an armchair-like seat faces backwards with a bench seat facing opposite. the roof features segmented glass panels with the sides clad in a lattice structure and blacked-out windows.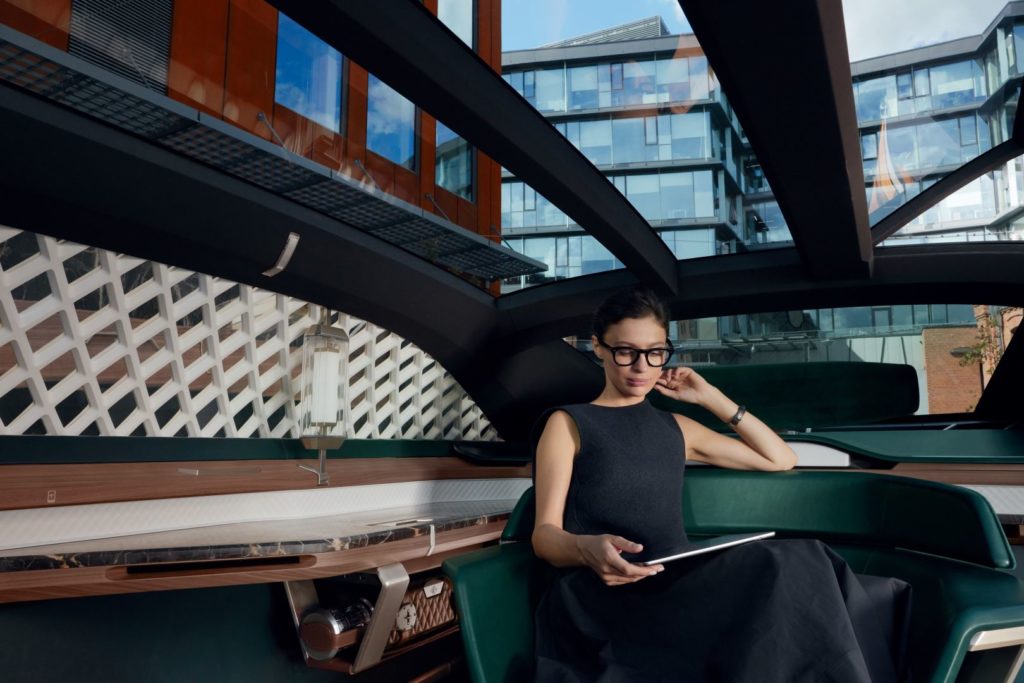 much like the EZ-GO, the EZ-ultimo is low and long, with large wheels filling every planck length of the wheel wells. the lights blend into the front bodywork, running from the top of the fender to the bottom. doors open upward, offering easy ingress and egress. the car can accommodate up to three people.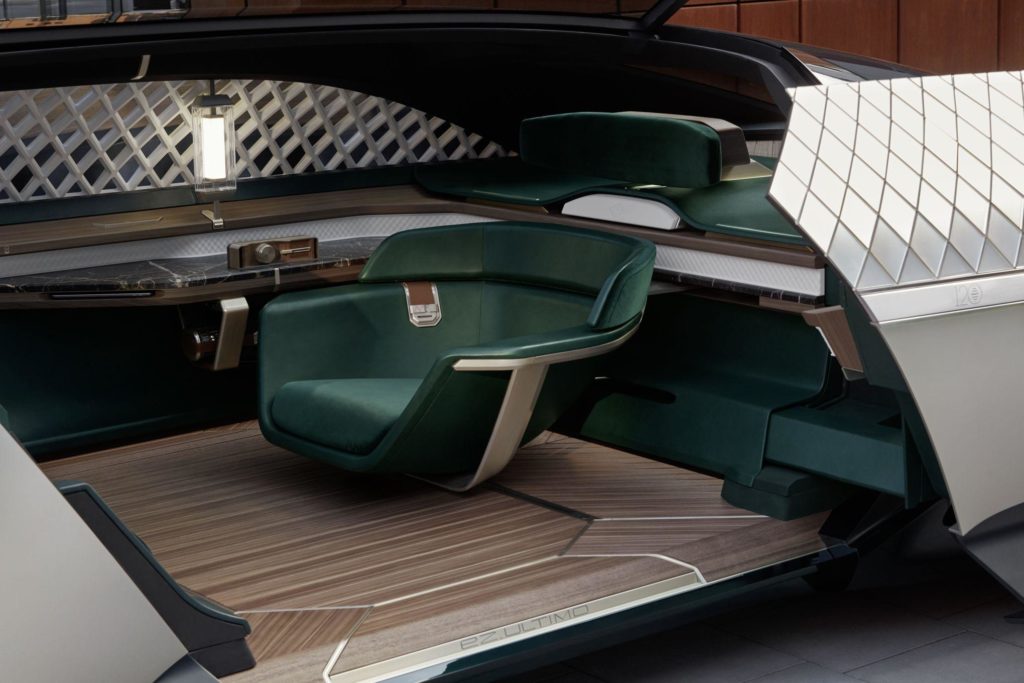 equipped with level 4 autonomous driving technology, EZ-ULTIMO covers a wide range of use cases. autonomous driving cameras, radar and LiDAR cameras and sensors are fitted into the car's corners. the car is connected to infrastructures, can adapt to an urban environment, to the motorway or to a shuttle service on dedicated roads. occupants get WiFi via a 5G antenna and a smartphone app lets you book the vehicle and access route planning and destination info.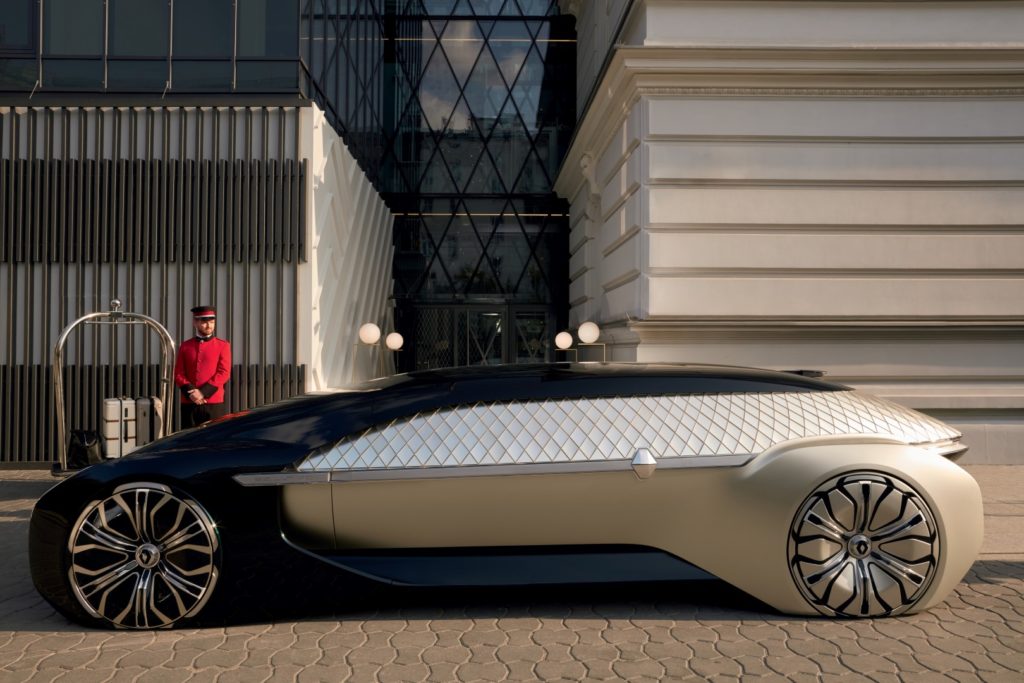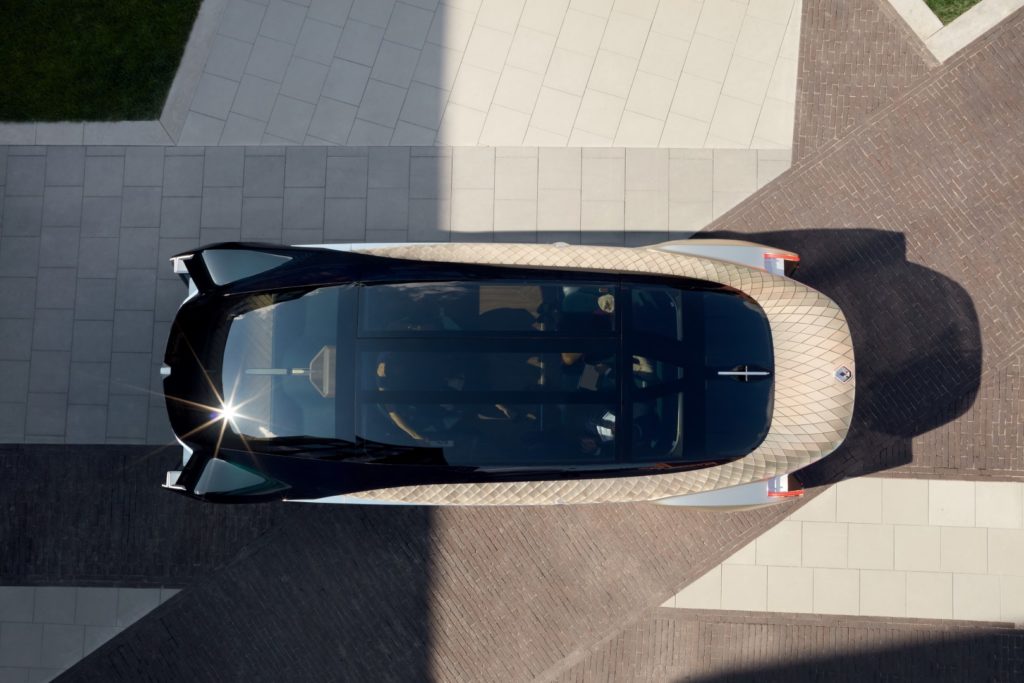 Source: https://www.designboom.com/technology/renault-ez-ultimo-self-driving-concept-10-03-2018/