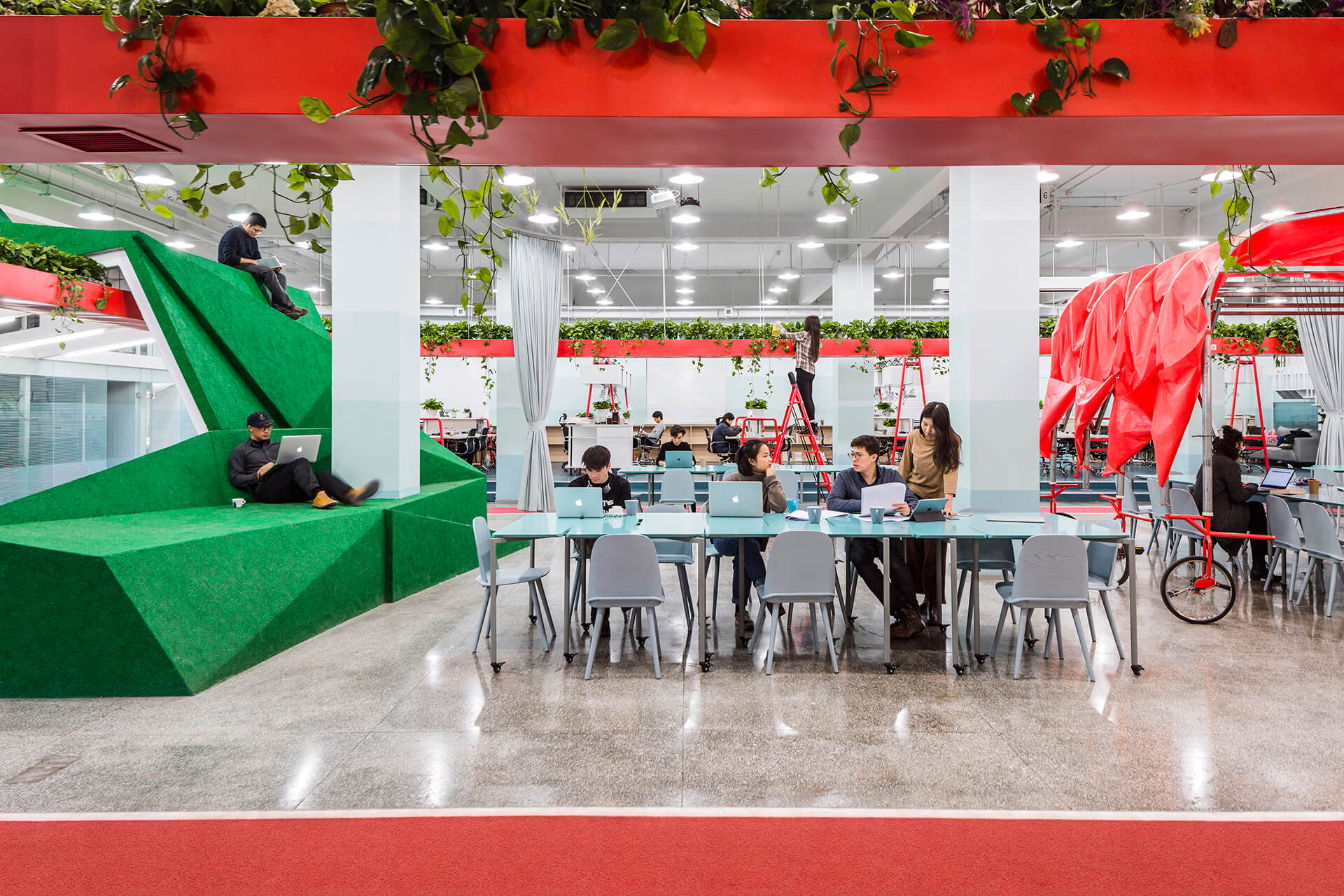 Best Interior Design Office in Beijing
In beijing, people's architecture office (PAO) has conceived the best interior design office for a non-profit with the idea of social well-being in mind. The progressive office houses the leping foundation — an organization known for social innovation and four investee companies that work across the fields of job training for migrant workers, agricultural research, preschool education, and microfinance. PAO aesthetically tied these distinct branches together via a central activity loop of vegetation, which is the mirror of a running track beneath.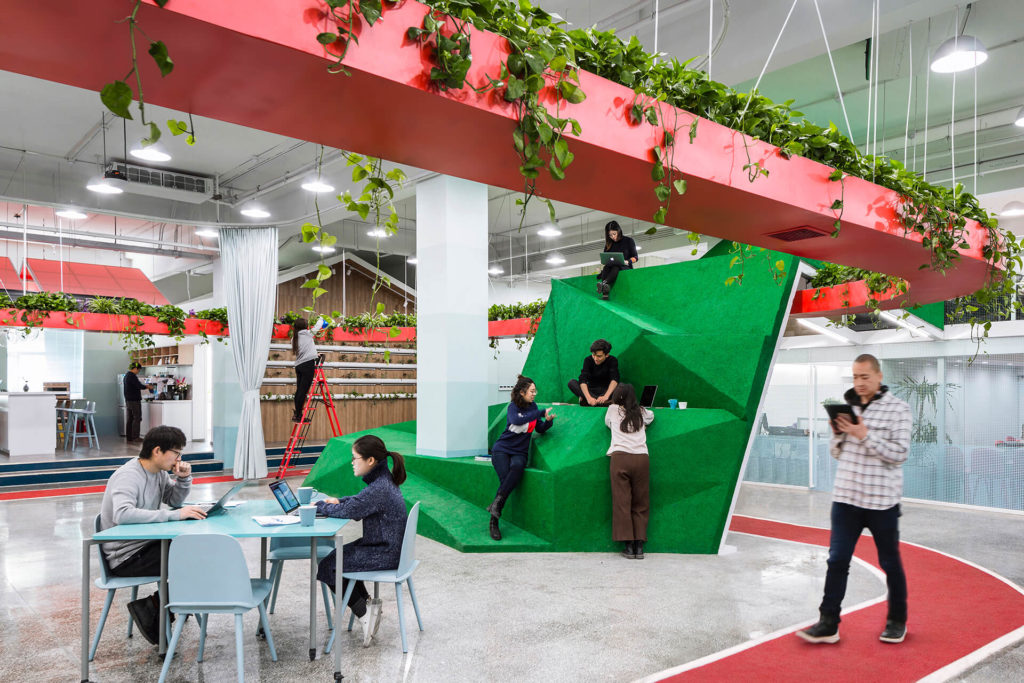 Across 1100 square meters headquarters, PAO has created a workspace that is flexible, spontaneous, and promotes active and energetic lifestyles. The running path is available to for all employees to participate in moderate exercise throughout the day, beneficial to the mind and body. the configuration of the path offers opportunities to move while at work. Office staff can walk laps while on a call; others can converse while simultaneously cultivating plants above them.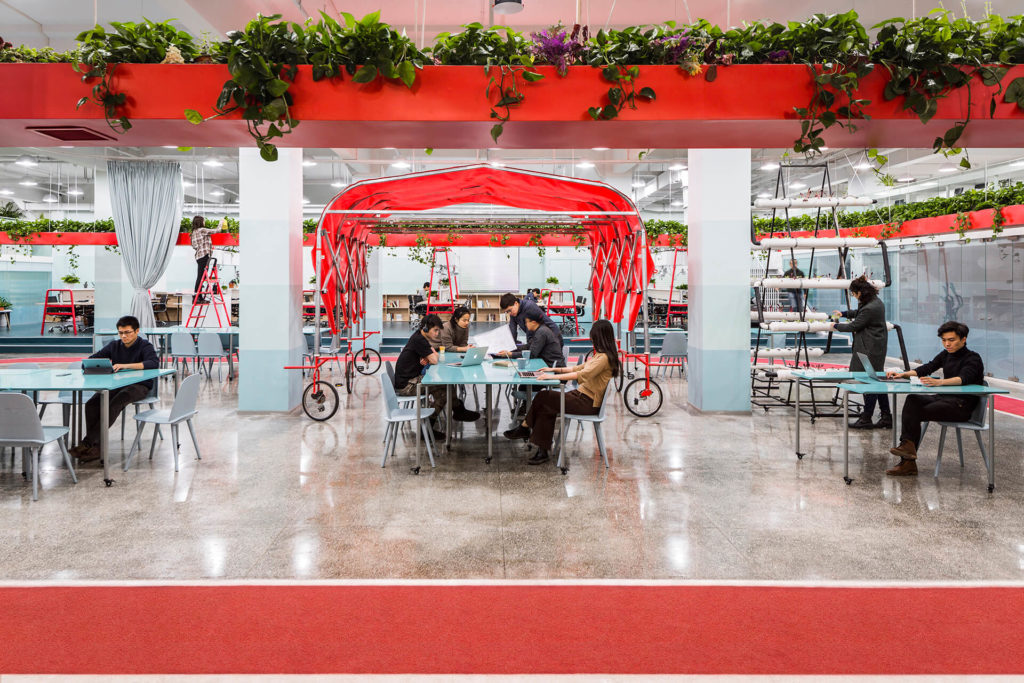 Suspended from the ceiling is loop of greenery with an advanced air filtration system is incorporate into its design. The vegetables and herbs collected from the planter and other hydroponic gardens throughout space are harvested and prepared for lunch on-site. furthermore in beijing. One of the world's most polluted cities indoor air quality data is regularly collected and monitored, and is displayed in real time above the running track.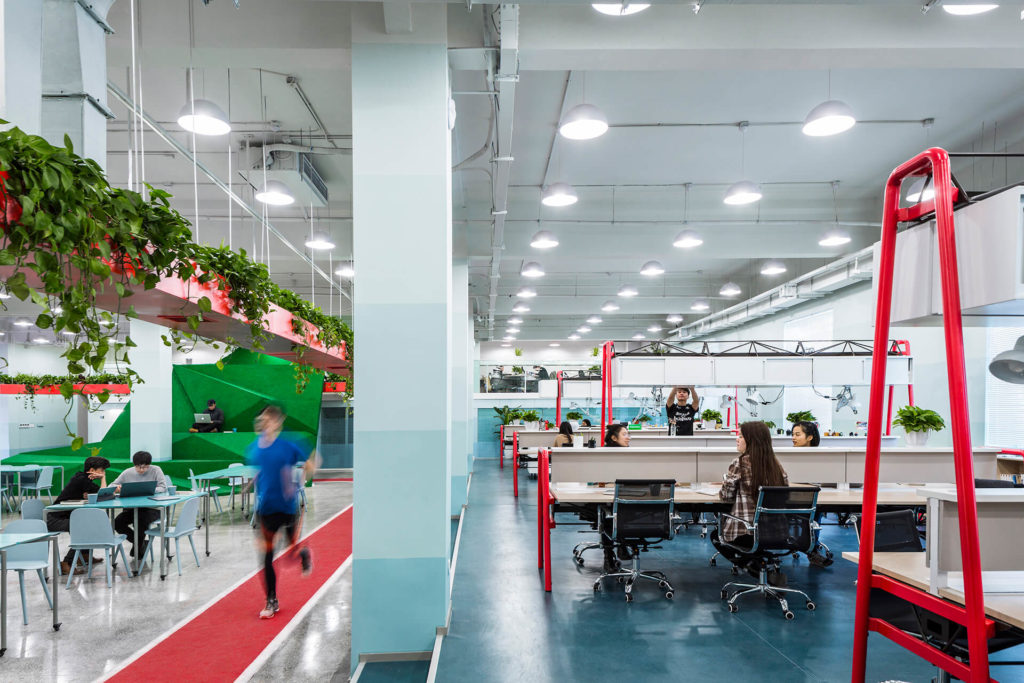 Combining lounging and working, an interior 'mini mountain' is intersected by the activity loop. The geometric surfaces create angles for a variety of sitting and resting postures, and also offers access to the mezzanine level. Interestingly, a graphics on the wall are design to remind employees of the importance of staying active and changing positions. Gradating bands of blue span the height of the walls and columns at 60 centimeter intervals. Where recommended periods of time spent at each height correspond with activities such as sitting, walking, and climbing.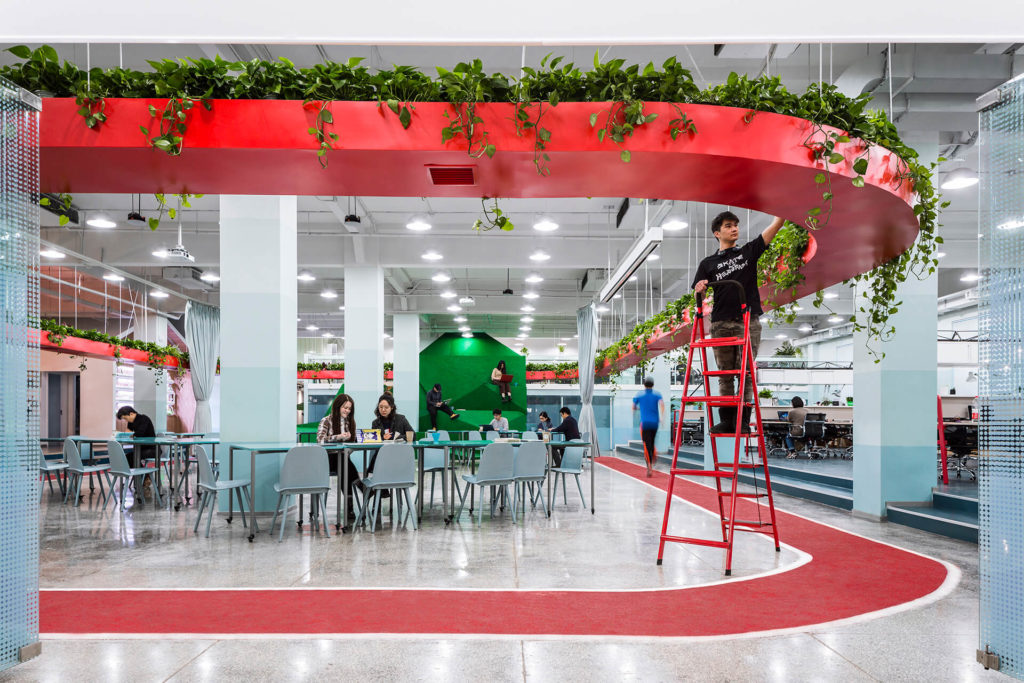 leping's work in social impact requires collaboration between various team members and departments. to enable this, PAO has designed custom workstations that form social spaces for informal interaction, including mini kitchens and lounge spaces. the furniture system comprises a truss structure that allows storage to be suspended above, freeing up floor space and creating more room for habitation. meanwhile, a 'people's canopy' can be moved around and expanded to create separate meeting spaces within the central loop area. this is one of the best interior design office in China.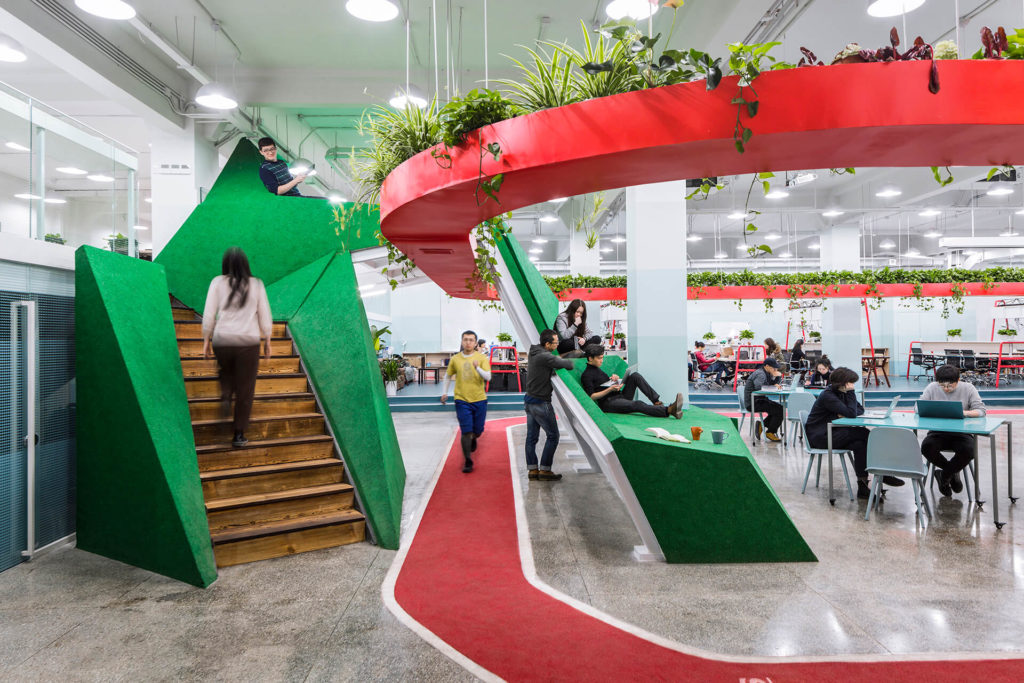 Source:https://www.designboom.com/design/peoples-architecture-office-pao-leping-foundation-office-beijing-10-24-2018/