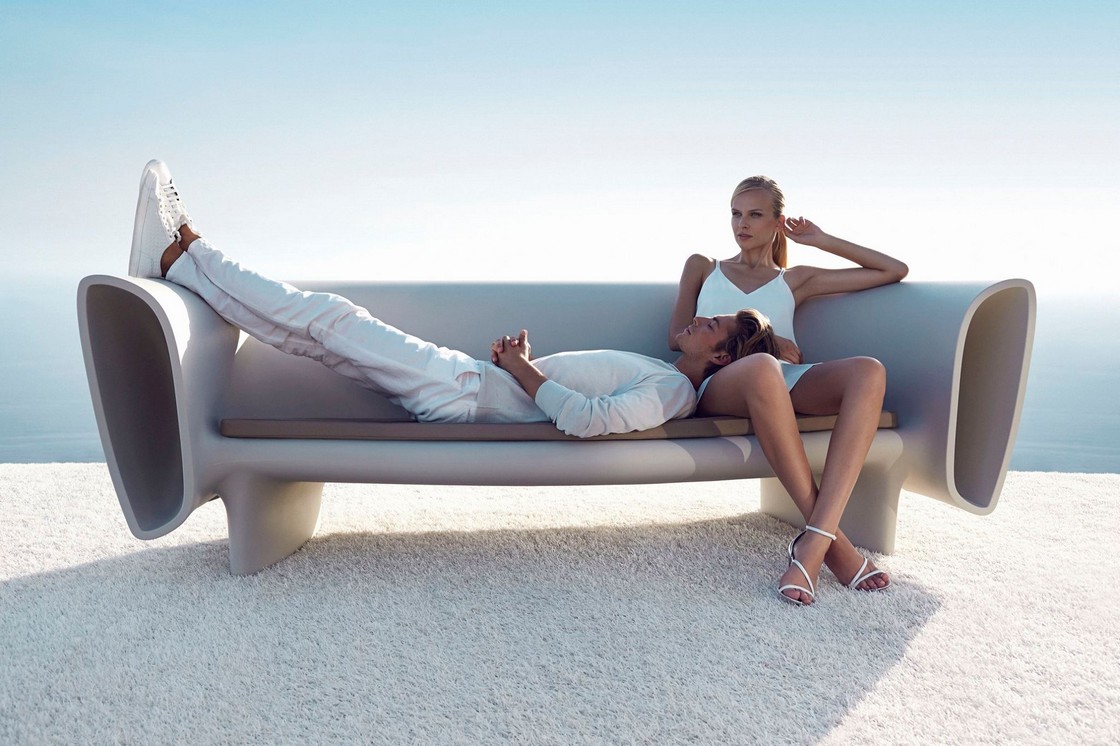 Outdoor Furniture by Eugeni Quitllet
BUM BUM in and outdoor collection by Eugeni Quitllet for Vondom was born from the principle of not designing objects, but rather musical instruments to be used for another purpose; the same as a person who holds a shell to their ear to hear the ocean. This collection that has tubular shapes allows us to experiment with light and sound simultaneously. It's "argonautic" form enables us to create a new environment, as well as atmospheric spaces, wherever we are.
The collection is made up of a sofa, a table, an armchair and "toro"(bull), a unique member with a great variety of functions. It is a collection designed for the God of the sea, Neptune, and the mermaids that dance in time with the waves… It's that simple… a summer dream.
Eugeni Quitllet founded his studio in Barcelona in 2011. He has designed Tabu chair for Alias, new fun and fluid tableware for Air France, objects for Lexon, the Shine vase and Light Air collection for Kartell that combines precious crystal with visual economy or L'âme tableware collection for Christofle.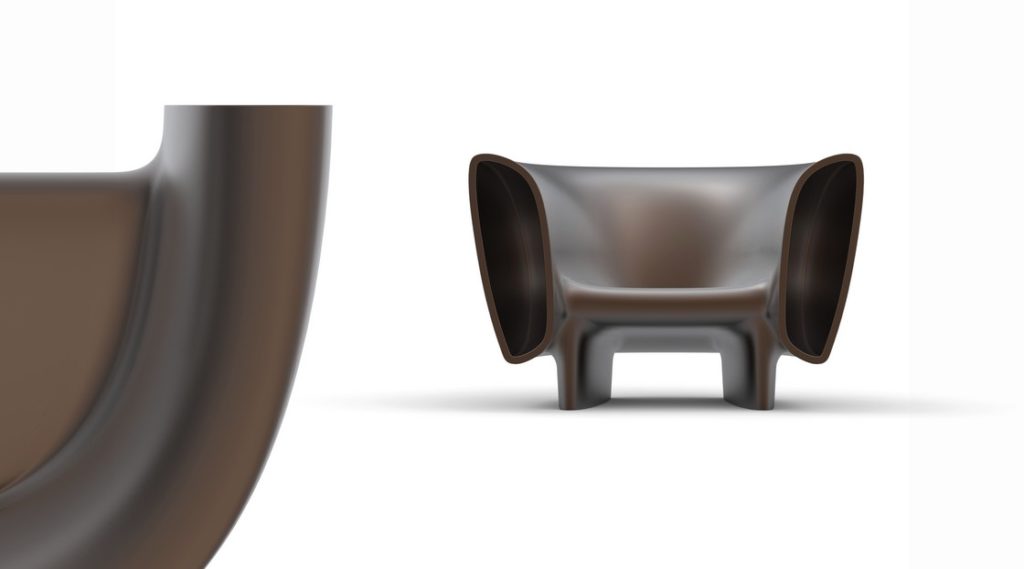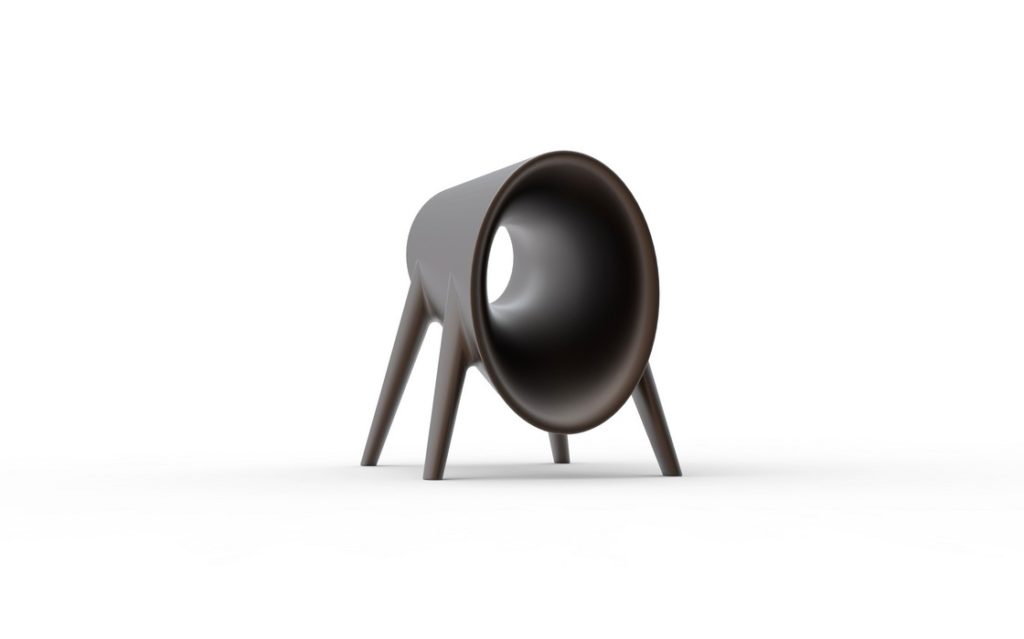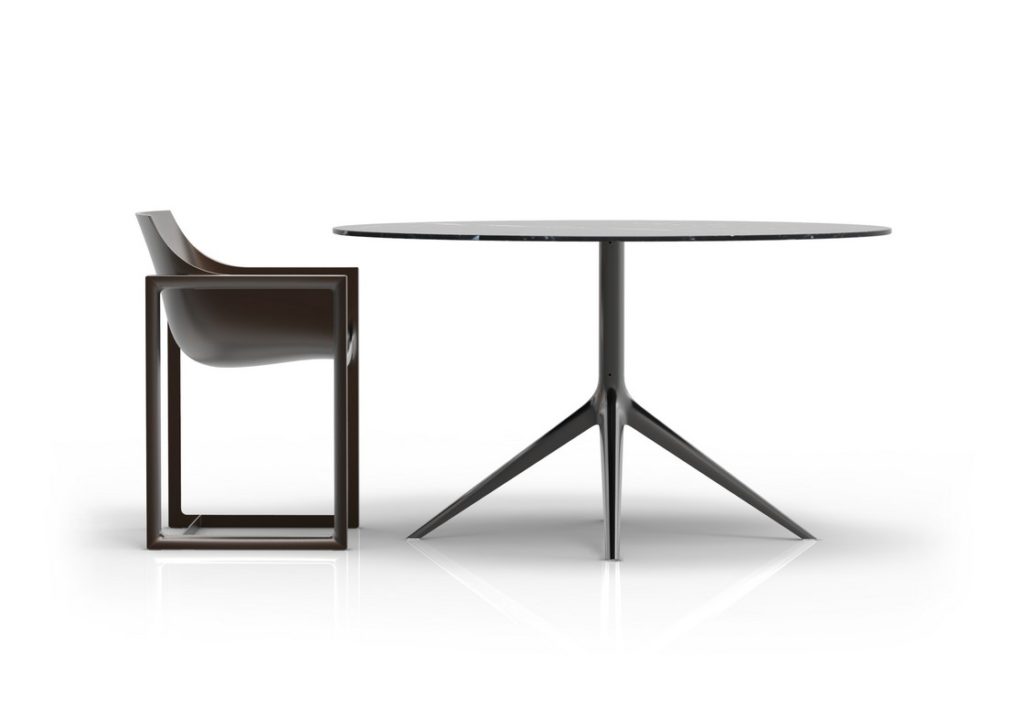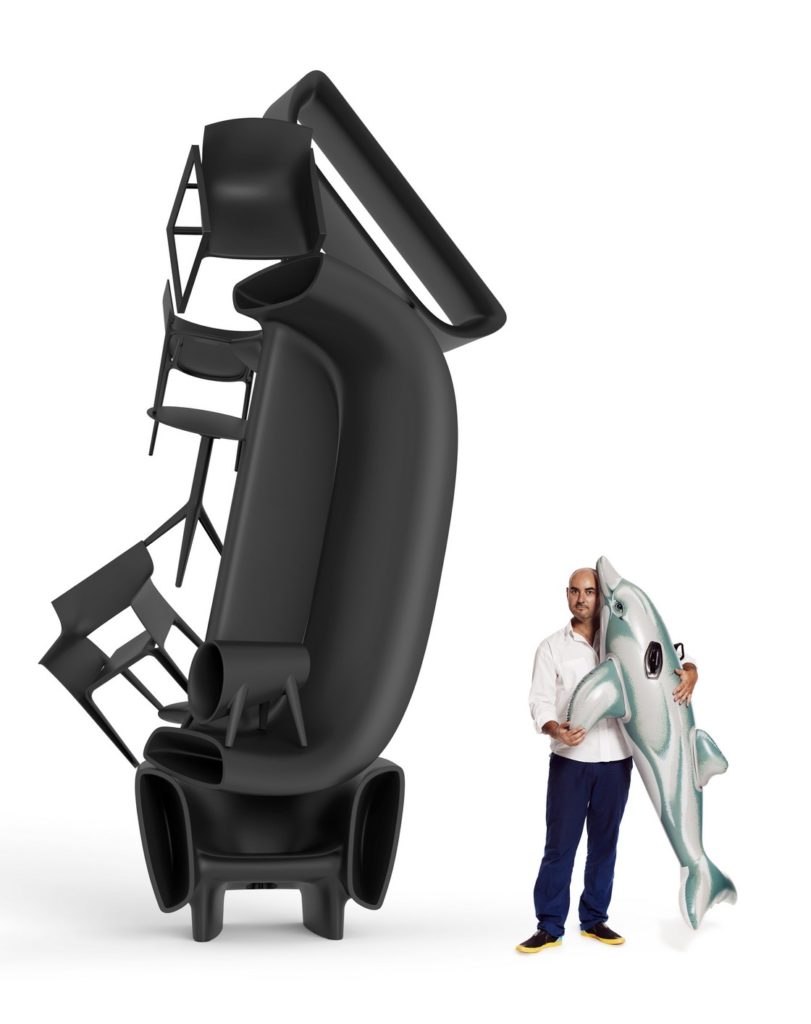 The Catalan designer Eugeni Quitllet was born on 17th April 1972 in Ibiza. He graduated from 'La Llotja' art school in Barcelona. Through his creative vocabulary he exceeds simple relationships between function and style unveiling innovative objects. Between drawing, sculpture and contemporary archaeology, Quittlet literally reveals silhouettes hidden in the material : the Masters chair co designed with Starck combines the 3 contours of legendary seats by Eames, Saarineen and Jacobsen, the K Ray lamp is an organic UFO, a network of veins hollowed out of the material which results in an object suspended in a frame, his signature method prevalent naturally in several of the designer's projects: the Shine vases, the Light Air lamp, the 0'Clock lamp, without forgetting the O Ring watch, a hole in time in the true sense, best seller of the brand Fossil modernising watchmaking codes. A revelation of the contours and forms that he likes to summarize here again through a metaphor that plays with the suspension and murkiness to dispel: 'Utopia is a mist from where feasible ideas emerge.'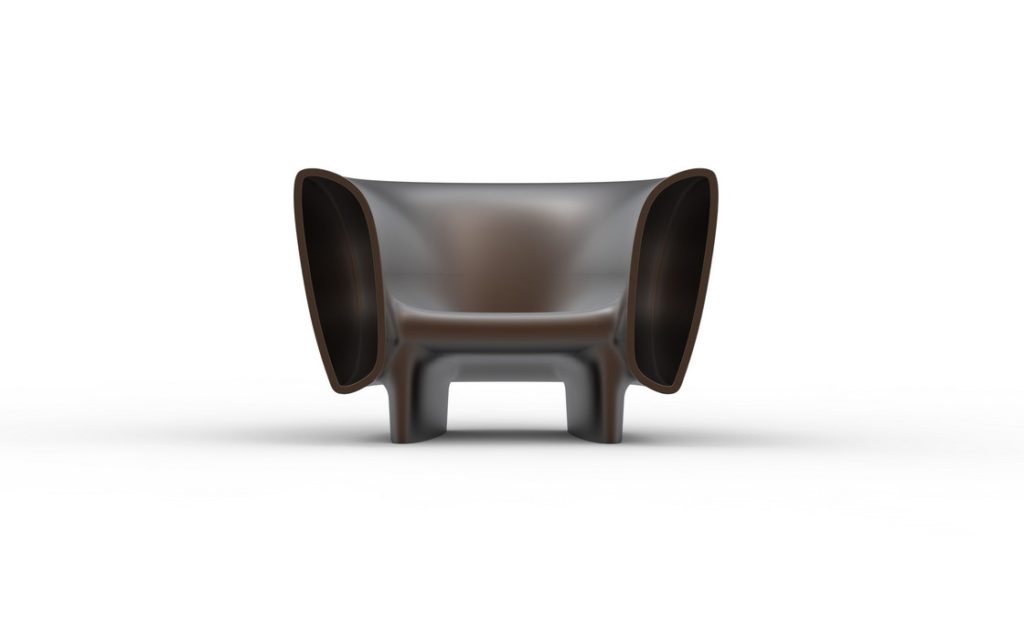 Source:http://marcustroy.com/lacoste-x-save-our-species-iucn-collaboration/