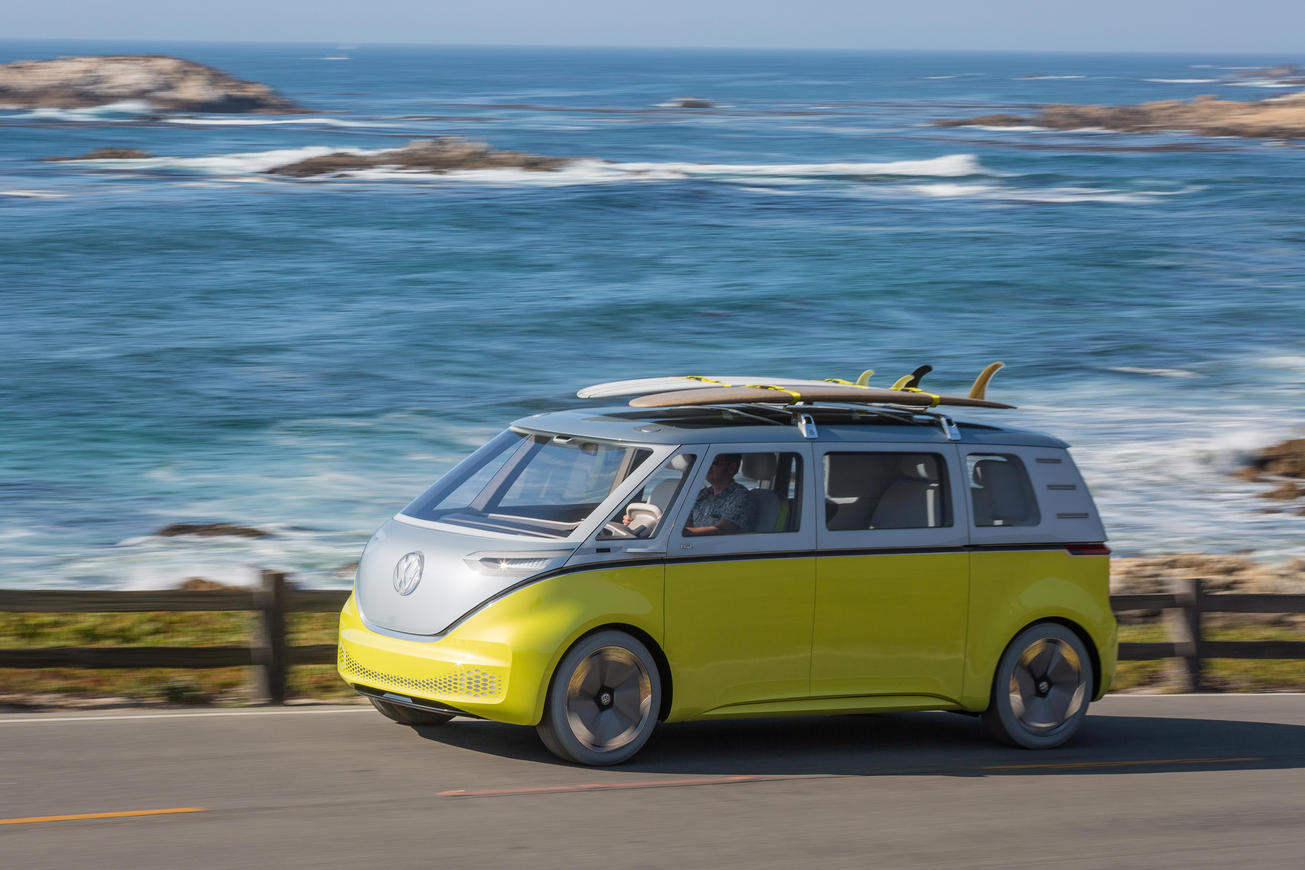 Volkswagen has announced plans to release a commercial version of its electric microbus, the I.D. buzz, to market at some point in the early 2020s. the german carmaker first presented its concept for an electric update of its transporter van last year. the concept's commercial twin will be called the I.D. buzz cargo.
According to volkswagen the microbus will come equipped with a battery system that can carry the vehicle up to 340 miles per charge. this figure gets an additional nine miles via the large solar roof panel. the vehicle's top speed will be electronically limited to 99mph.
The business model will come fully-connected for those buying the vehicle for haulage purposes. a cargo tracking system allows passengers to track orders and manage online supply networks from inside the cockpit. the van comes with fast-charging capabilities. the I.D. buzz cargo can be charged to 80 percent capacity in just 15 minutes when hooked up to a 150kW fast-charge system.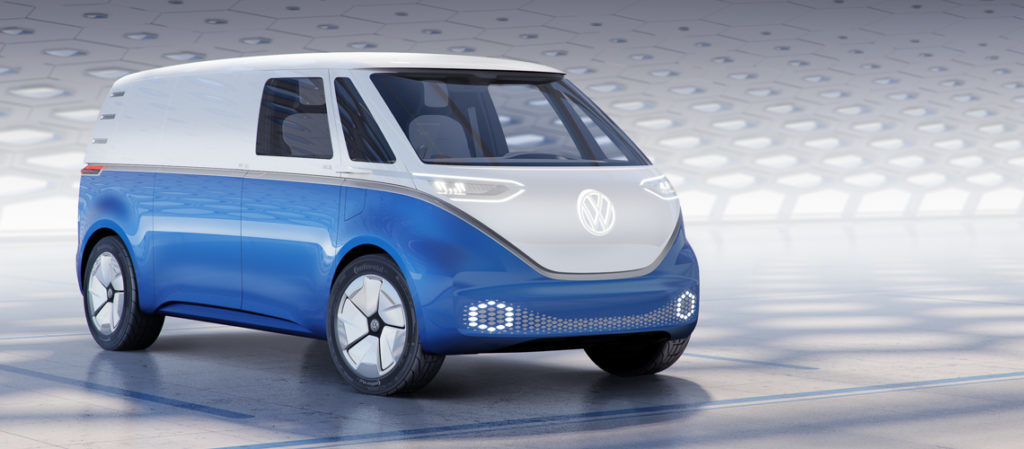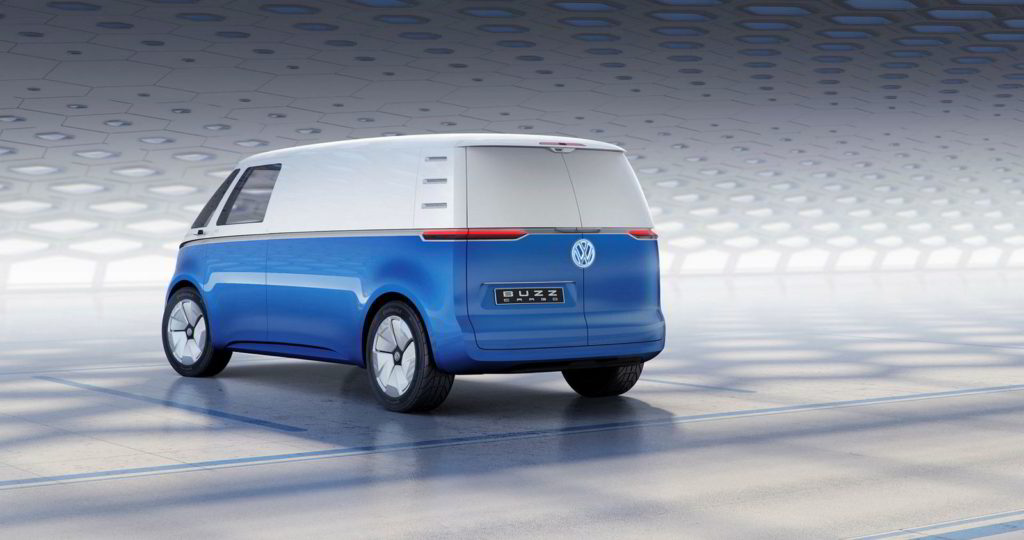 known to be the ultimate hippiemobile, the volkswagen microbus was an icon of counterculture lifestyle of the 1960s and '70s. unfortunately the company announced the vehicle officially dead in 2013 because of safety concerns centered around a lack of air-bags and anti-lock brakes. whilst bringing a touch of vintage style to the present day, VW hopes the I.D. buzz and I.D. cargo will have the ability to transition towards fully integrated autonomous driving modes by the mid 2020s.
Source:https://www.designboom.com/technology/volkswagen-id-buzz-cargo-microbus-10-10-2018/