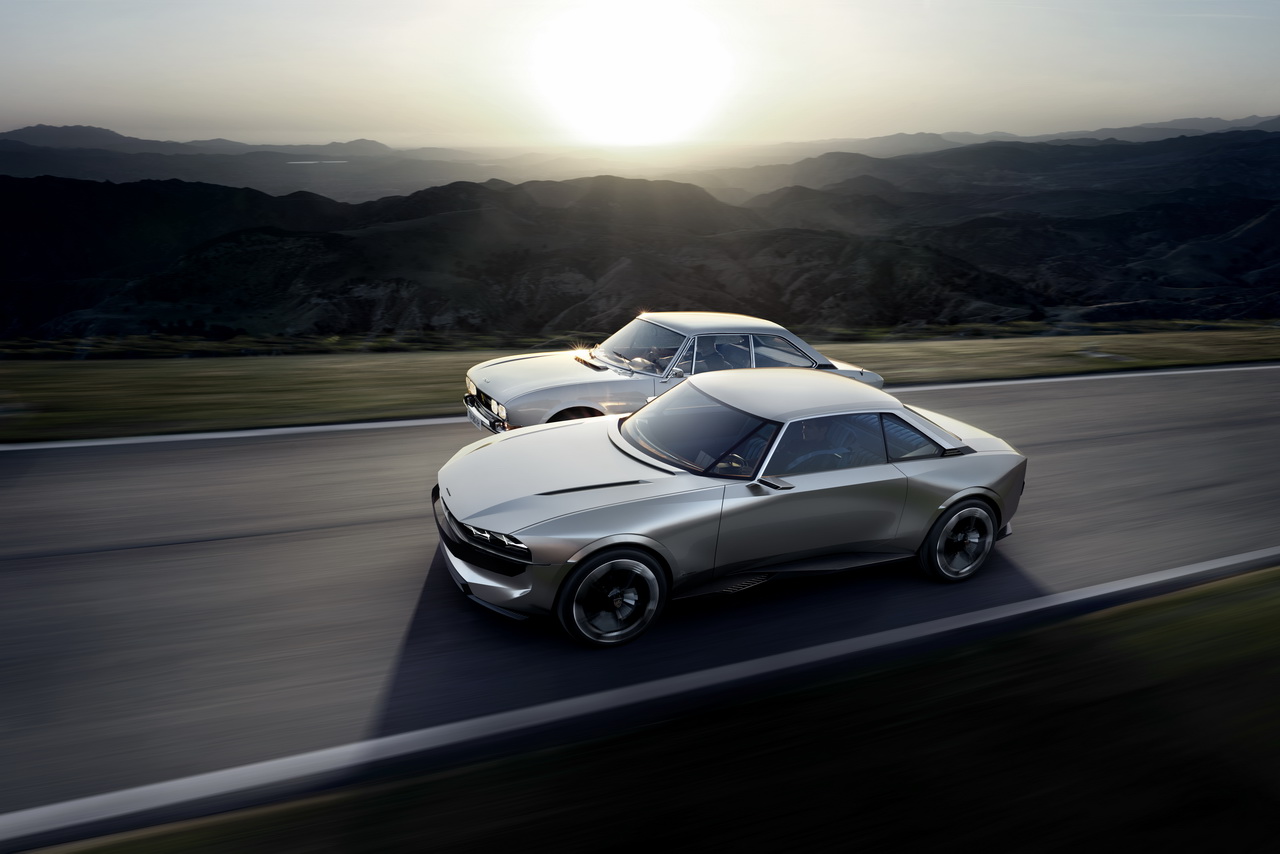 Peugeot 504 E
at this year's edition of the paris motor show, peugeot has unveiled the e-LEGEND — an autonomous, all-electricand fully-connected concept car. embracing a realistic and yet radically modern template, the peugeot e-LEGEND concept features a retro styling that carries the DNA of the peugeot brand while exuding elegance and a rich heritage. as the french car manufacturer keeps up with today's pace of transitioning from fuel to energy, it still adheres to its philosophy that these new technologies should continue to deliver driving pleasure for its users.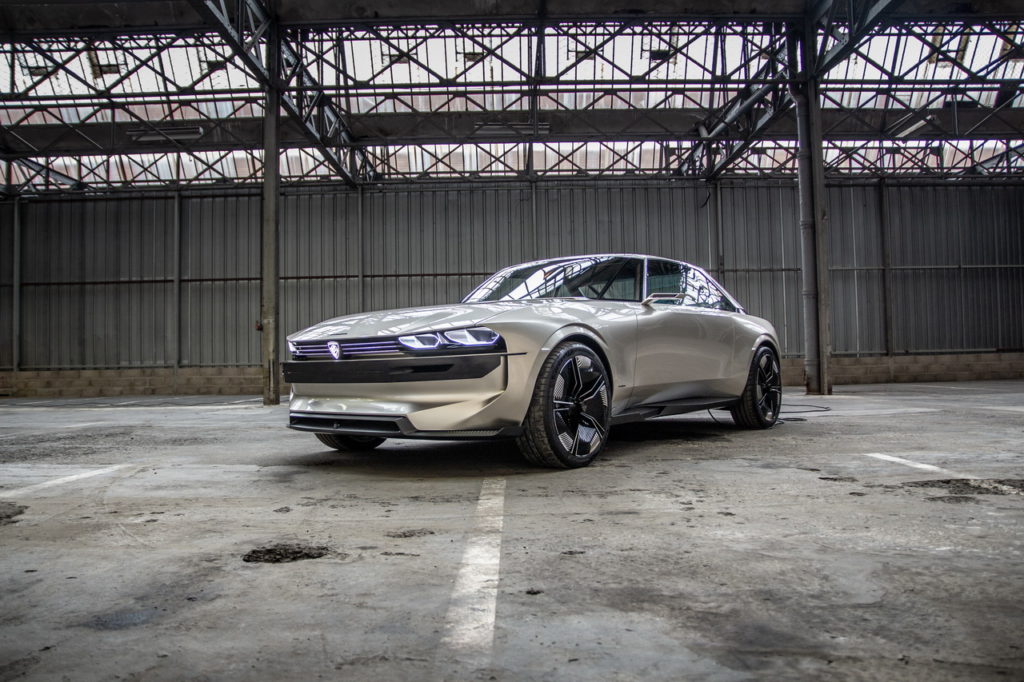 'peugeot e-LEGEND concept is not just a technological manifesto. this is the vision of a brand actively focused on an optimistic and ultra-desirable future,' says jean-philippe imparato, CEO of peugeot. 'this is the vision of a brand actively focused on an optimistic and ultra-desirable future. for peugeot, autonomy and electric are synonymous with even stronger sensations. boredom will never be part of our DNA.'
the peugeot e-LEGEND concept offers four modes of driving: two autonomous and two manual. each one can be selected depending on the road and traffic conditions, as well as the driver's preferences. for the autonomous modes, SOFT focuses on the comfort of the vehicle's occupants with projection on digital material screens and information displays reduced to a minimum. SHARP on the other hand features maximum connectivity for digital activities, such as social media, calendars, etc.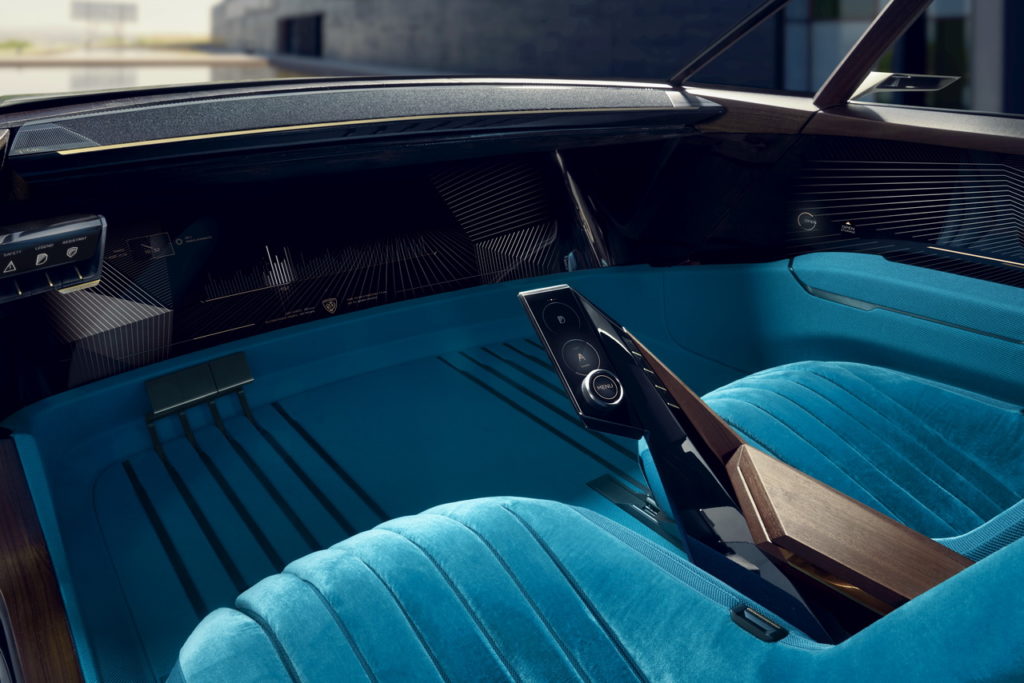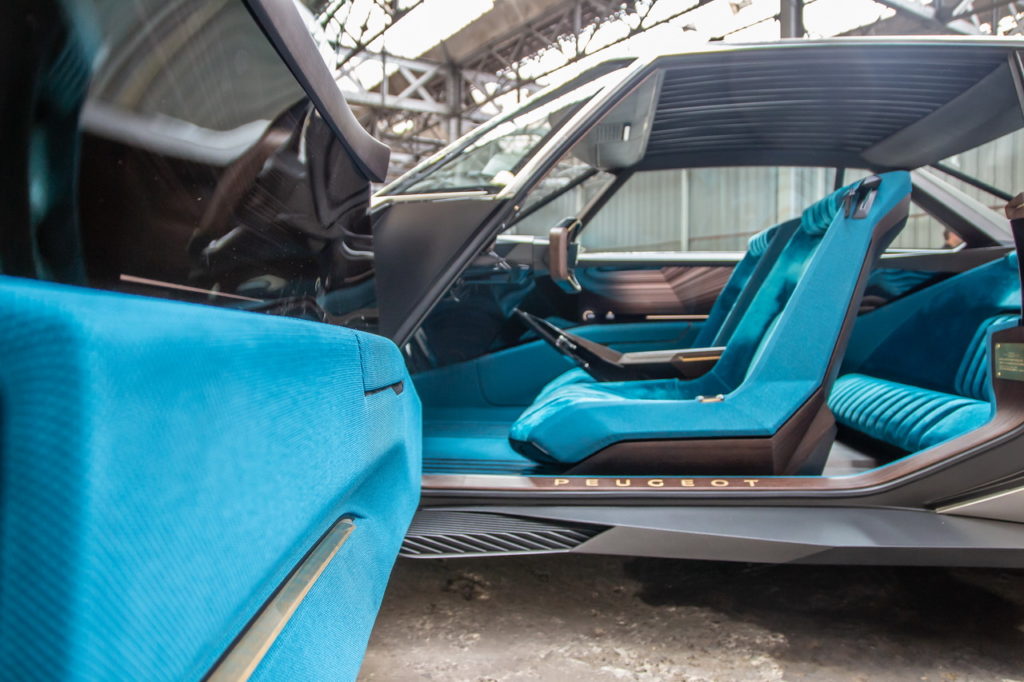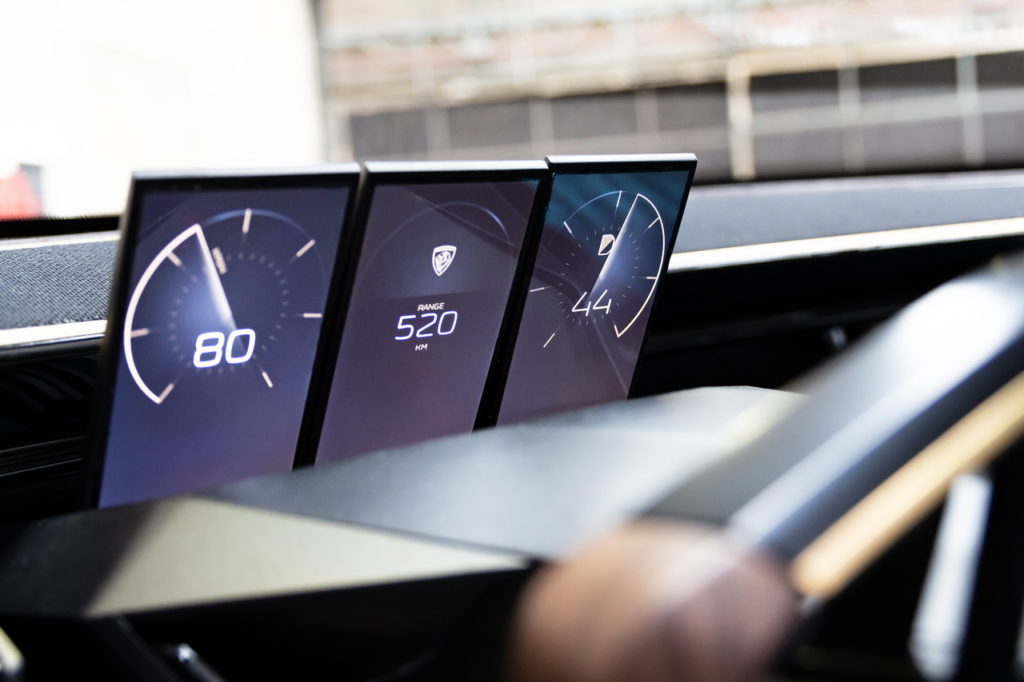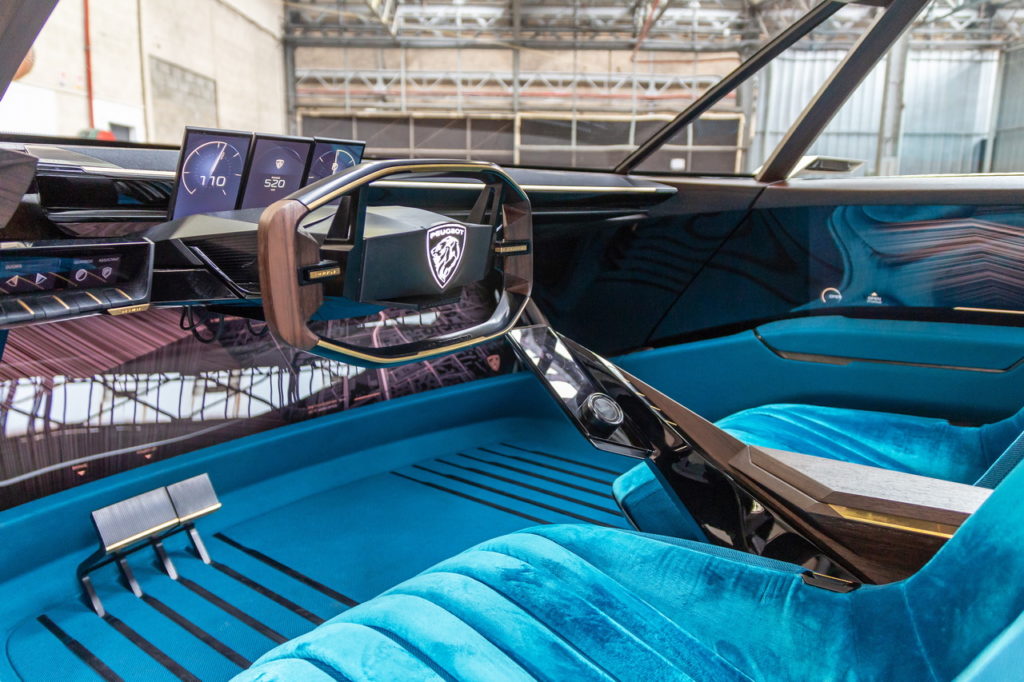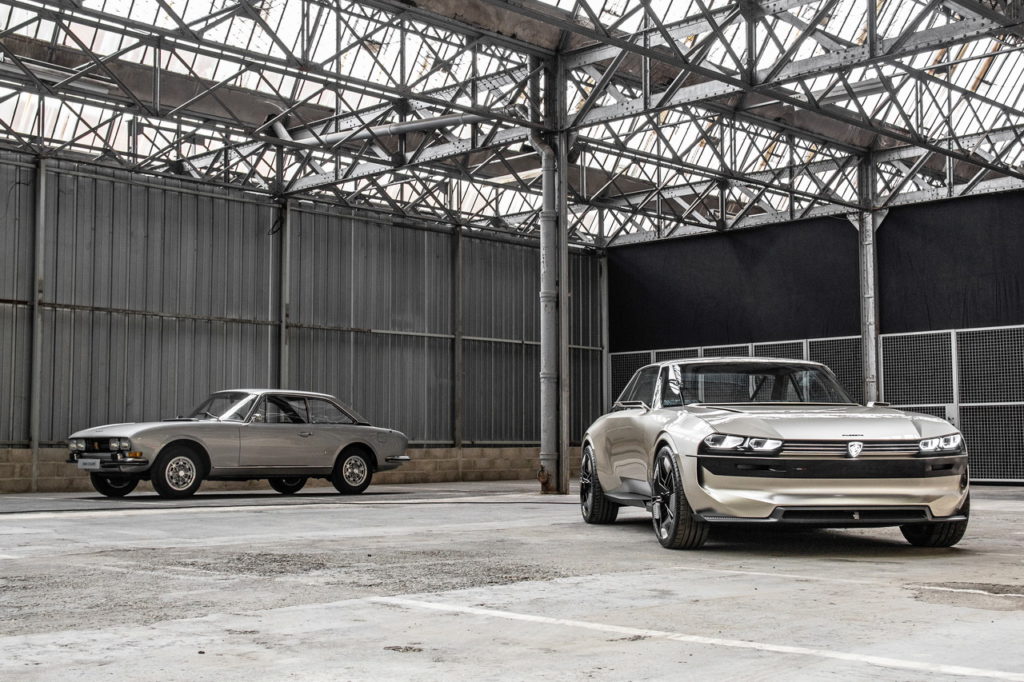 as for the manual modes, LEGEND is a cruising mode with dashboard reflective of the iconic 504 coupé's three dials and a digitally-created wood effect display on various screens. BOOST is a more dynamic and stimulating driving experience due to a powerful electric engine and 180-degree immersion for the driver, with a projection of the road on a single, large screen.
when in any of the autonomous modes, the peugeot e-LEGEND concept's interior changes its configuration, with the steering wheel retracting under the soundbar in order to make the 49-inch central screen fully visible. the front seats recline for extra comfort and the armrests deploy automatically. the fully autonomous capabilities of the vehicle are designed to give drivers more time to themselves, offering a comfortable environment in which they can pursue other activities. equipped with AI technology, the car offers a voice-activated personal assistance that can change the driving style, listen to music or even open and close the electrified doors.
the peugeot e-LEGEND concept is powered by a 100% electric power train, with the 100 kWh batteries reaching 800 Nm torque and 340 power, distributed to the four-wheel drive. it can travel 0/100 km/h in less than 4 seconds and reach a maximum speed of 220km/h. the range is 600km according to the WLTP protocol, of which 500 km are accessible in 25 minutes thanks to a fast recharge.
Source: https://www.designboom.com/technology/peugeot-e-legend-concept-10-05-2018/